Las Palmas offers nice and small collection of quality apartments ranging from quiet small sized holiday home complexes to bungalows.
Insider Advice Before You Book
* Apartments with the sea views and close to the beach are highly recommended.
* You can get discounts of up to 40% if you book early and online.
* You should contact the customer services of the hotels before you book to get your special requests (if any) during the reservation.
How to Get The Best Price
We recommend you make your hotel search and book online via the world's biggest online hotel booking websites. You can easily find great discounts and get the best prices with a match.
You may book online via the below popular reservation sites with best prices guaranteed.
Popular Apartments in Las Palmas, Gran Canaria
Colon Playa Apartments – 2 Key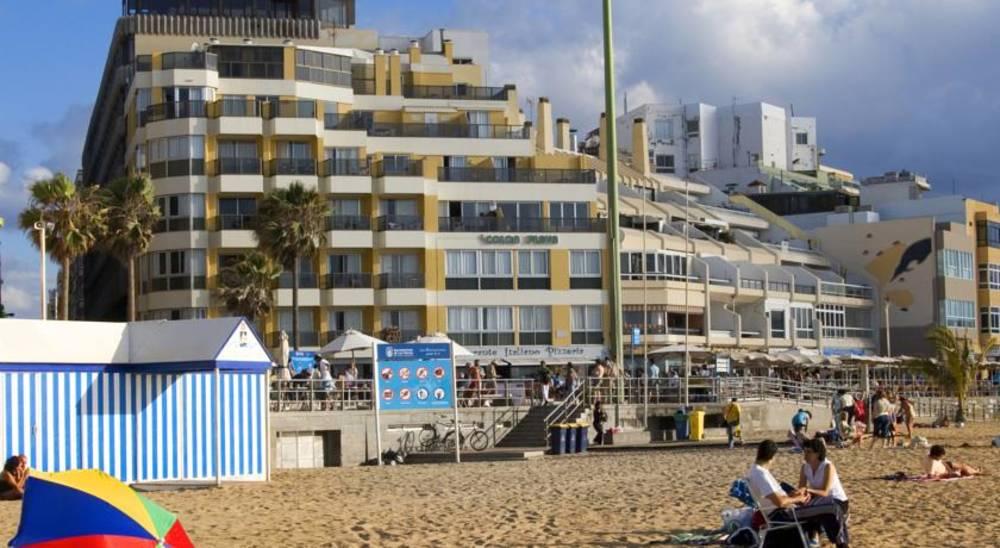 The Colon Playa Apartments are just on Las Canteras beach, in Las Palmas de Gran Canaria, around 300 meters from the port and from Santa Catalina Park. Located close to restaurants, shopping centres and entertainment options, Colon Playa has astonishing views over the beach.
Miami Apartments – 2 Key
The Miami apartment hotel is located in the island's capital, in the vicinity of Parque Santa Catalina and very close to Las Canteras Beach. Guests will find shops, bars, restaurants and a lot of leisure and cultural attractions in the nearby area.
Brisamar Canteras Apartamentos – 2 Key
The Brisamar Canteras Apartamentos are located in the avenue of La Playa de las Canteras, on the beautiful urban beach of Las Canteras. All 20 studios feature a kitchen, complete bathroom, television, telephone and safe.
Tinoca Apartments – 2 Key
Tinoca is a great family destination and is ideally located, just a stones throw from the beach and various restaurants and only 100 metres to the city centre and public transport links, being not much further to the shopping centre.