San Agustin offers nice and small collection of quality hotels ranging from quiet small sized holiday home complexes to bungalows.
Insider Advice Before You Book
* Hotels with the sea views and close to the beach are highly recommended.
* You can get discounts of up to 40% if you book early and online.
* You should contact the customer services of the hotels before you book to get your special requests (if any) during the reservation.
How to Get The Best Price
We recommend you make your hotel search and book online via the world's biggest online hotel booking websites. You can easily find great discounts and get the best prices with a match.
You may book online via the below popular reservation sites with best prices guaranteed.
Popular Hotels in San Agustin, Gran Canaria
Hotel Costa Canaria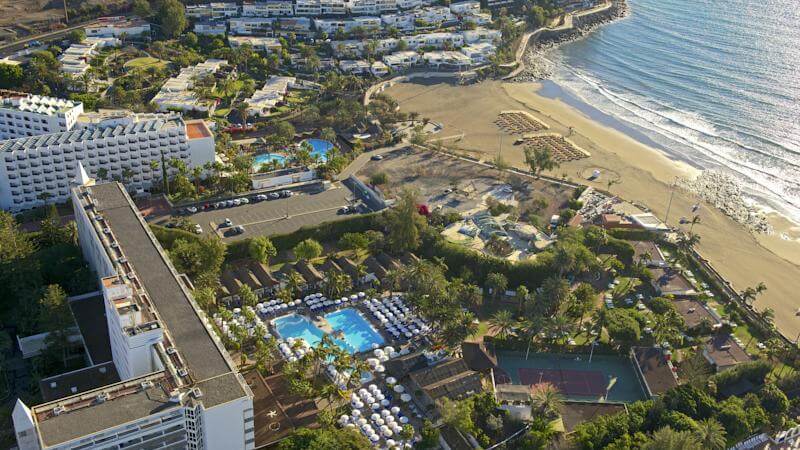 ---
No Regrets Booking Advice
---
Located right on the seafront in San Agustín, The Costa Canaria – Adults Only features outdoor pools, a rooftop sun terrace, a fully equipped gym and a spa. Free WiFi is available in public areas.
Hotel Dunas Don Gregory 
Dunas Don Gregory is next to Gran Canaria's Las Burras Beach, in the San Agustín area of Playa del Inglés. It has an outdoor swimming pool, tennis court and gym.
Gloria Palace San Agustín Thalasso & Hotel 
Gloria Palace San Agustín Thalasso & Hotel is situated in the peaceful area of San Augustin, just 600 metres from the beach. The tourist center of Playa del Ingles is around two and a half kilometers away and can easily be reached by making use of the regular local bus service located just a stone's throw from the hotel.
Melia Tamarindos Hotel 
The Melia Tamarindos is situated directly alongside the beach of San Agustin, offering a spectacular view over the Atlantic. This welcoming complex is surrounded by subtropical gardens that lead directly on to the beach.
San Agustin Beach Club 
The San Agustin Beach Club is located right on the beach of San Agustin, 500 metres from the Casino and shopping center where numerous shops, bars and restaurants can be found, with a bus stop 400 metres away. It is 5 km from Playa del ingles and 35 km from the airport.
IFA Interclub Atlantic Hotel 
The IFA Interclub Atlantic is situated in the higher part of San Agustín and offers its guests an impressive view over the Atlantic and the sand dunes of Maspalomas. The pool area at the hotel is attractive with large swimming pools and whirlpools.