Last Updated on December 22, 2020
Here you can read our insider guide for best eating out & dining opportunities in San Agustin, including best restaurants, outdoor cafes, gastronomy and cuisine. You'll find variety of classy cafes and restaurants along the beautiful coastline and promenade area of San Agustin and enjoy the local cuisine, traditional tapas, international dishes and fresh seafood.
Eating Out
For the ones who want to discover the autochthonous gastronomy of Gran Canaria and Canary Islands, freshly caught fish can is the best choice and mostly popular in Las Palmas de Gran Canaria.
The most usual types of locally caught fish include; cherne (grouper), sama (gold sea-bream), abae (a white fish similar in taste to grouper), cabrilla (comber), morena (moray) and vieja (parrot fish).
Apart from Las Palmas de Gran Canaria, visitors may also find great fresh fish in Puerto de Mogan, Puerto de las Nieves, Agaete and in the north-west part of the island of Gran Canaria.
Variety of specialist fish restaurants are mostly located on and around the quayside of the resorts.
Top Dishes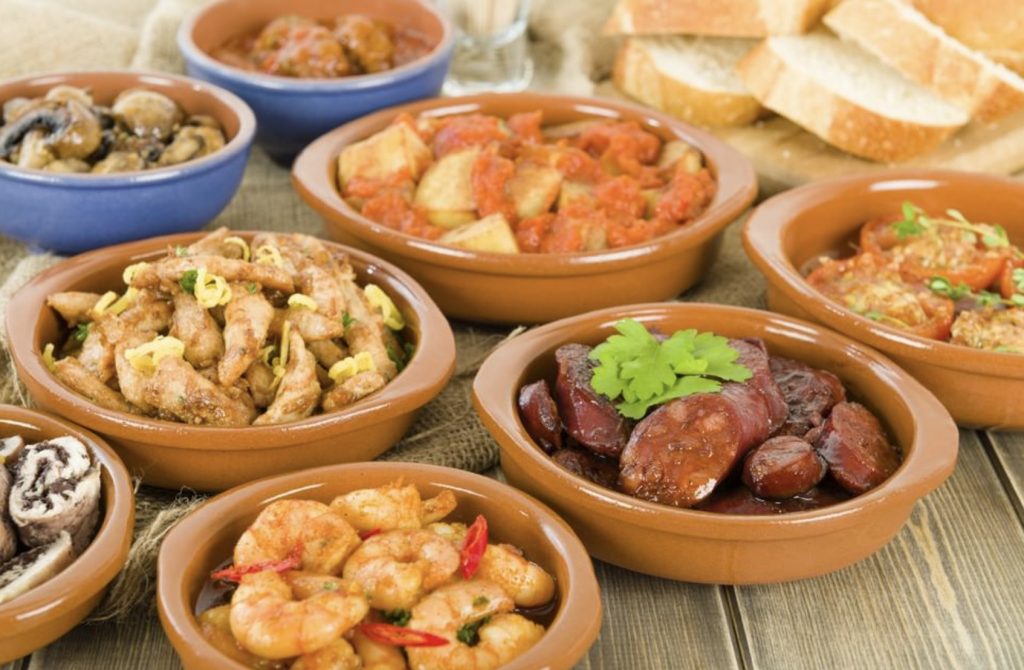 Besides the fish dishes; other popular specialties of Gran Canaria cuisine include;
potaje de berros (watercress soup containing spare rib, corn, potatoes, and beans) served with ball-shaped gofio corn brea,
rancho (a stew of chickpeas, potatoes, pork, poultry and veal,
roast leg of por,
carajacas (liver in marinade sauce) fried pork,
the Guía and La Cumbre cheeses,
bienmesabe (ground almonds and honey, usually eaten with ice-cream),
suspiros (meringues),
frangollo (pancakes).
---