Here you can read our insider guide for best eating out & dining opportunities in San Agustin, including best restaurants, outdoor cafes, gastronomy and cuisine. You'll find variety of classy cafes and restaurants along the beautiful coastline and promenade area of San Agustin and enjoy the local cuisine, traditional tapas, international dishes and fresh seafood.
Eating Out
San Agustin offers a variety of restaurants and bars to choose from, catering to different tastes and budgets.
One of the top places to eat in San Agustin is El Capitan, a seafood restaurant serving fresh seafood dishes, including grilled fish and paella. Another must-try restaurant is Balcon de San Agustin, which offers a range of Spanish and Canarian cuisine, as well as international dishes. Their outdoor terrace overlooking the sea is perfect for a romantic dinner or a night out with friends.
For those looking for a more casual dining experience, La Tapita de la Abuela is a great choice. This small tapas bar serves traditional Spanish tapas and delicious homemade desserts. The cozy atmosphere and friendly staff make it a great spot for a quick bite or a casual dinner.
San Agustin is also home to several cafes and bars, perfect for a refreshing drink or a light snack. One of the best spots is Café Mozart, located on the beachfront promenade. Their selection of coffee, cocktails, and light bites makes it a popular spot for locals and tourists alike.
Top Dishes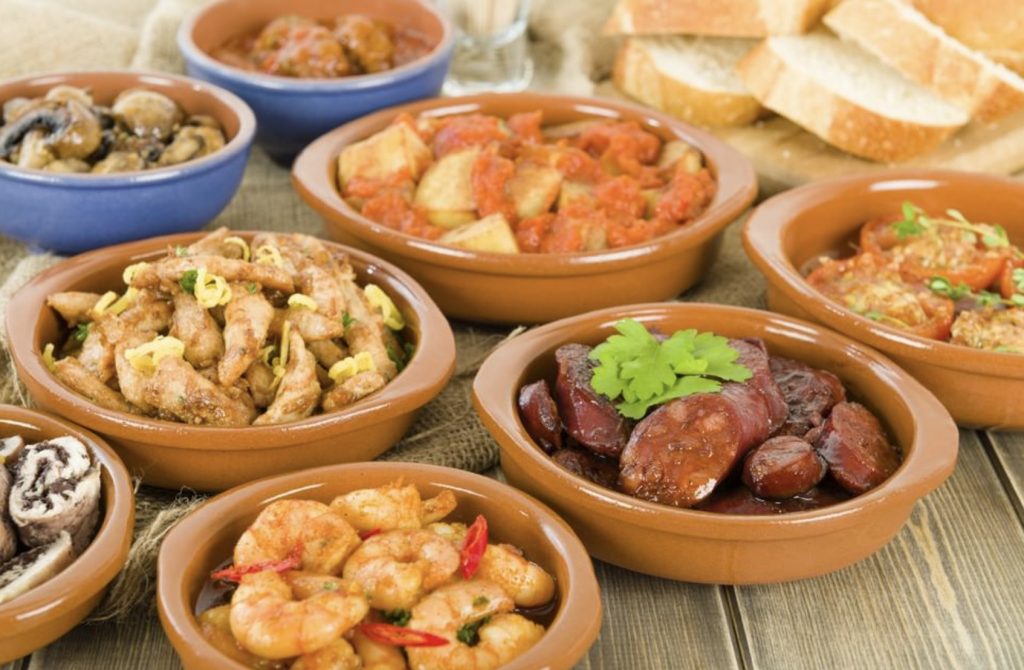 ---
No Regrets Booking Advice
---
San Agustin is a great place to try some traditional Canarian dishes as well as international cuisine. Here are some top dishes to try:
Papas arrugadas – small, salty potatoes boiled in saltwater and served with mojo sauces, which are made of olive oil, vinegar, garlic, paprika, and other spices.
Escaldón de Gofio – a traditional Canarian dish made from roasted maize flour, fish broth, and fish.
Puchero Canario – a hearty stew with beef, pork, chicken, chickpeas, potatoes, and vegetables.
Conejo en Salmorejo – rabbit marinated in a sauce made from olive oil, vinegar, garlic, pepper, and other spices.
Potaje de Berros – a soup made from watercress, potatoes, and other vegetables.
Apart from these traditional dishes, there are plenty of restaurants in San Agustin that serve international cuisine such as Italian, Chinese, Indian, and Mexican. You can also find many seafood restaurants that serve fresh fish and seafood caught in the nearby waters.