Mundo Aborigen is a reconstruction area of an ancient Canary village devoted to the Aborgines, Guanche and located on a beautiful sight on the south of the island, overlooking the Barranco de Fataga, about 6 km. from around Maspalomas and Playa del Ingles, on the road to Fataga in Gran Canaria. It is a unique cultural attraction that offers visitors the opportunity to discover the history and culture of the indigenous people of the Canary Islands, the Guanches.
What to See?
Mundo Aborigen is the the biggest gorge on Gran Canaria, a Canary cultural park, with aboriginal village showing the history, customs and life style of the ancient inhabitants of Gran Canaria.
The museum is set in a beautiful natural landscape, surrounded by palm trees and mountains, and features life-size reconstructions of traditional Guanche houses, villages, and burial sites. The museum is spread over a large area, and visitors can explore the different sections of the museum on foot.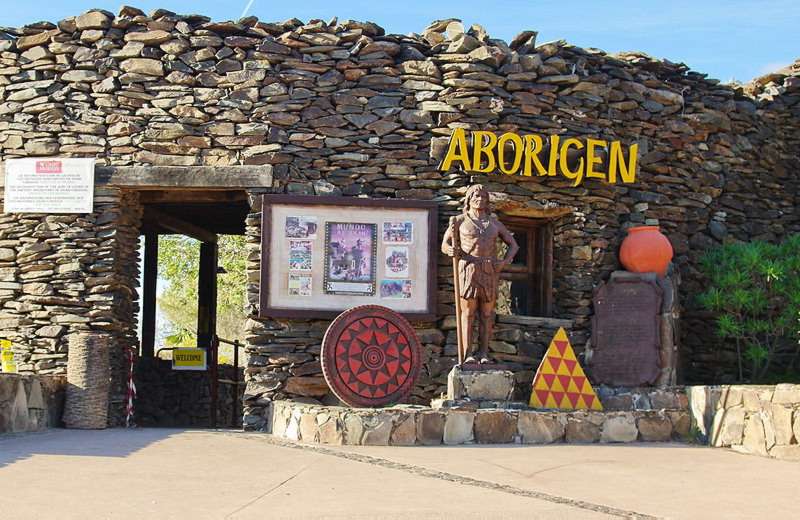 The site of Mundo Aborigen exhibits more than a hundred figures of the Aborgines in a beautiful landscape and with variety of endemic flora. There is also a small archaeological museum at the site.
One of the highlights of Mundo Aborigen is the opportunity to see live demonstrations of traditional crafts, such as pottery, weaving, and stone carving. Visitors can also watch performances of traditional music and dance, and sample local food and drink.
In addition to the cultural displays, Mundo Aborigen also offers spectacular views of the surrounding countryside, and visitors can take a scenic walk around the museum grounds to take in the natural beauty of the area.
---
No Regrets Booking Advice
---
A fantastic day out at the Mundo Aborigen reconstruction area and enjoy Aborigines style life, their social hierarchy, world of magic & religion, burial rites, ornamentation and more is one of the best things to do in Gran Canaria.
Mundo Aborigen Visiting Information
Location
Mundo Aborigen is located in the town of Fataga, which is about a 20-minute drive from Maspalomas in Gran Canaria.
Opening Hours
The park is open every day of the week from 10:00 am to 6:00 pm.
Admission Prices
The admission price for adults is €10, while children between the ages of 4 and 12 pay €5. Children under the age of 4 can enter for free.
Facilities
Mundo Aborigen has a restaurant and a gift shop on site. There are also public restrooms available for visitors to use.
Transportation
It is recommended to have a car or hire a taxi to reach Mundo Aborigen, as there is no public transportation available.
Video Tour