Corralejo is one of the top destinations for water sports activities. Whether you are a beginner or an experienced adventurer, there are plenty of activities to choose from. Here you can read our complete guide on the best water sports activities to try in Corralejo, such as sailing, windsurfing, kiteboarding, scuba diving, fishing.
Corralejo is one of the best spots in Fuerteventura to practice your favourite water sports.
Water Sports in Corralejo
You'll find plenty of water sports activities to choose from in Corralejo such as windsurfing, sailing, jet skiing, kayaking, fishing, boating, deep sea fishing, stand up paddle surf (SUP), scuba diving, snorkeling, jet skis. Here are some of the top water sports activities you can enjoy in Corralejo:
Surfing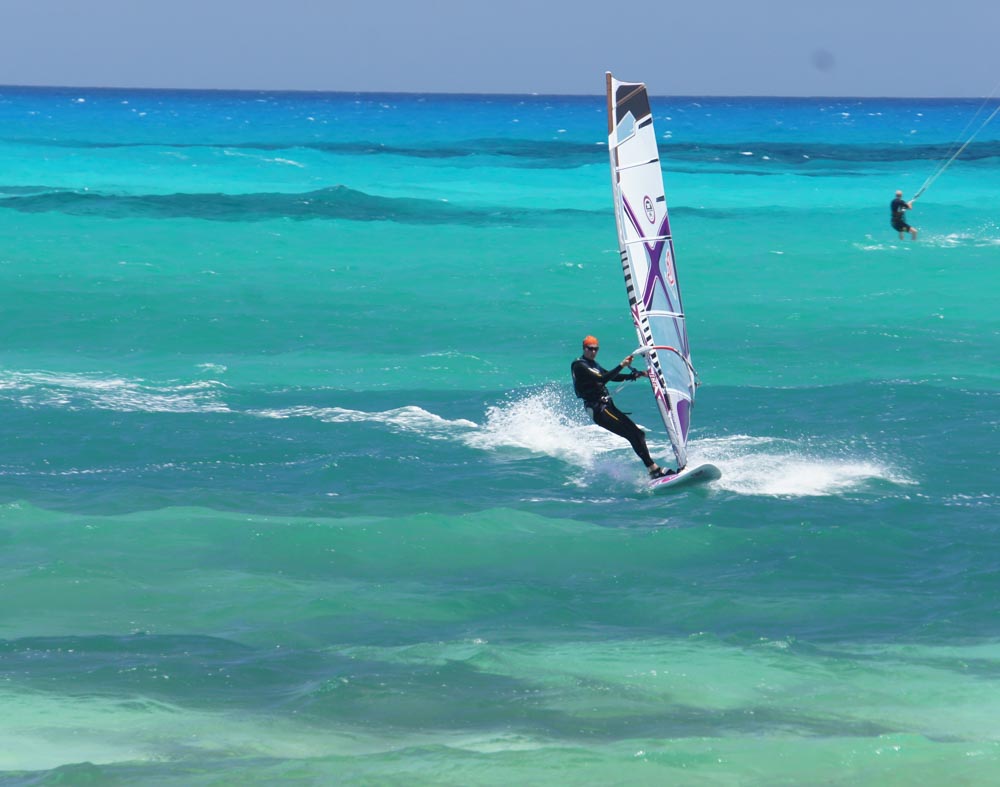 Corralejo is famous for its surfing opportunities, with waves suitable for all levels of experience. The beaches of El Hierro, Cotillo, and Punta Blanca are particularly popular among surfers.
Windsurfing
The strong winds in Corralejo make it an ideal location for windsurfing. Sotavento Beach is considered one of the best windsurfing spots in the world, with ideal conditions for both beginners and advanced windsurfers. The Corralejo beach is also one of the best beaches in Fuerteventura to make windsurfing.
Kiteboarding
Corralejo is also a popular spot for kiteboarding, with a range of schools offering lessons for all skill levels. Kiteboarding can be enjoyed in several beaches, including Flag Beach, El Cotillo, and Majanicho.
Stand-up Paddleboarding (SUP)
SUP is a fun and relaxing way to explore the clear waters of Corralejo. You can paddle through the harbor, along the coast, or even take a tour to the neighboring islands of Lobos.
Jet Skiing
Jet skiing is a thrilling way to explore the waters of Corralejo. You can rent a jet ski and explore the coastline on your own, or take a guided tour to some of the hidden coves and beaches.
Scuba Diving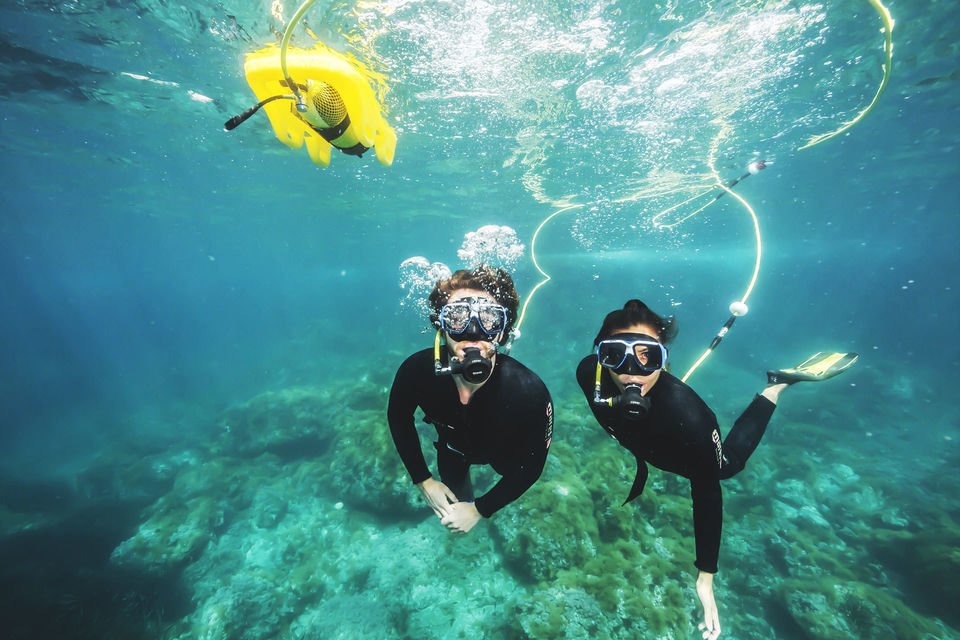 Corralejo offers some of the best diving opportunities in the Canary Islands, with crystal clear waters and a diverse range of marine life. There are several dive centers in Corralejo offering PADI courses and guided dives.
Snorkeling
Snorkeling is a popular activity in Corralejo, with plenty of opportunities to explore the vibrant marine life. You can snorkel from the beach or take a boat tour to some of the best snorkeling spots.