Last Updated on March 29, 2021
Here you can read our complete guide on the best water sports activities to try in Corralejo, such as sailing, windsurfing, kiteboarding, scuba diving, fishing. You'll find plenty of water sports activities to choose from in Corralejo such as windsurfing, sailing, jet skiing, kayaking, fishing, boating, deep sea fishing, stand up paddle surf (SUP), scuba diving, snorkeling, jet skis, pleasure crafts and more…
Corralejo is one of the best spots in Fuerteventura to practice your favourite water sports.
Water Sports in Corralejo
Surfing, Windsurfing, Kite Surfing, Stand-Up Paddling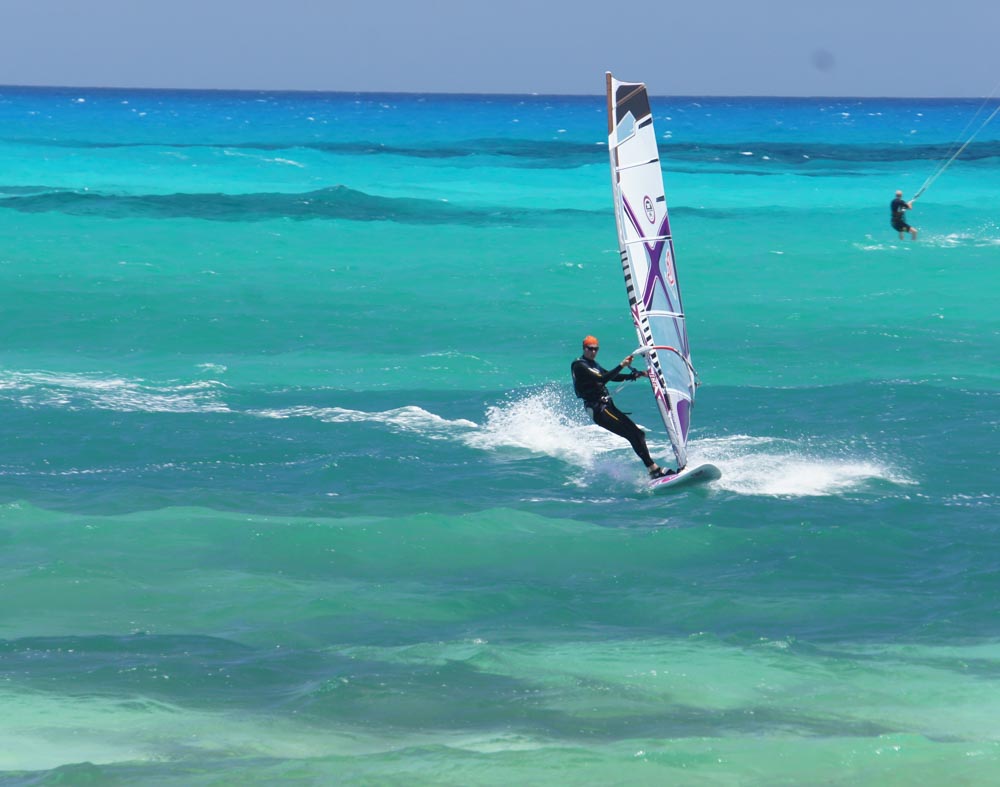 Corralejo offers great opportunities for windsurfing and surfing lovers. Surfing, windsurfing and kitesurfing are one of the most popular water sports activities. The Corralejo beach is also one of the best beaches in Fuerteventura to make windsurfing.
The beaches of Lobos, El Cotillo, Majanicho, Esquinzo, El Hierro, La Punta (El Muelle), El Burro, La Tiñosa and Punta Elena of the La Olivia region offers great opportunities for windsurfing lovers. Read more…
Sailing, Boat Trips & Cruises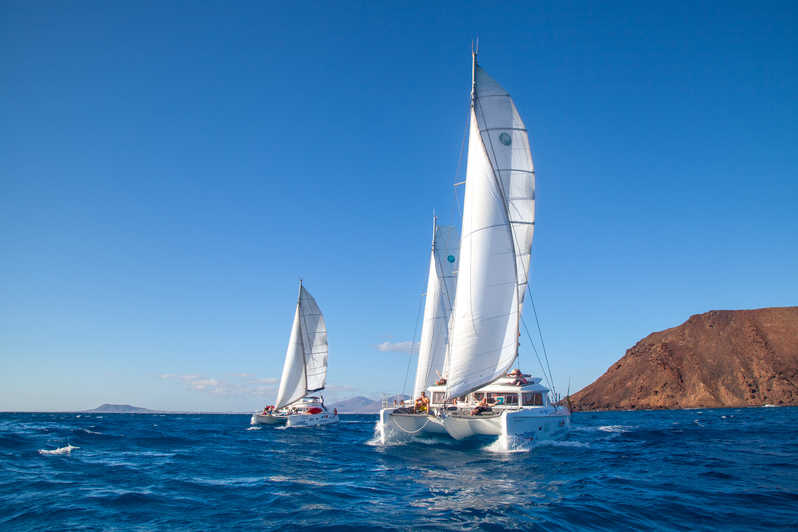 Boat Trips is one of the most amazing ways to experience and enjoy the natural beauties, wonderful world of live colours and volcanic formations, crystal clear waters, sun and beach holidays in Corralejo. Read more…
Scuba Diving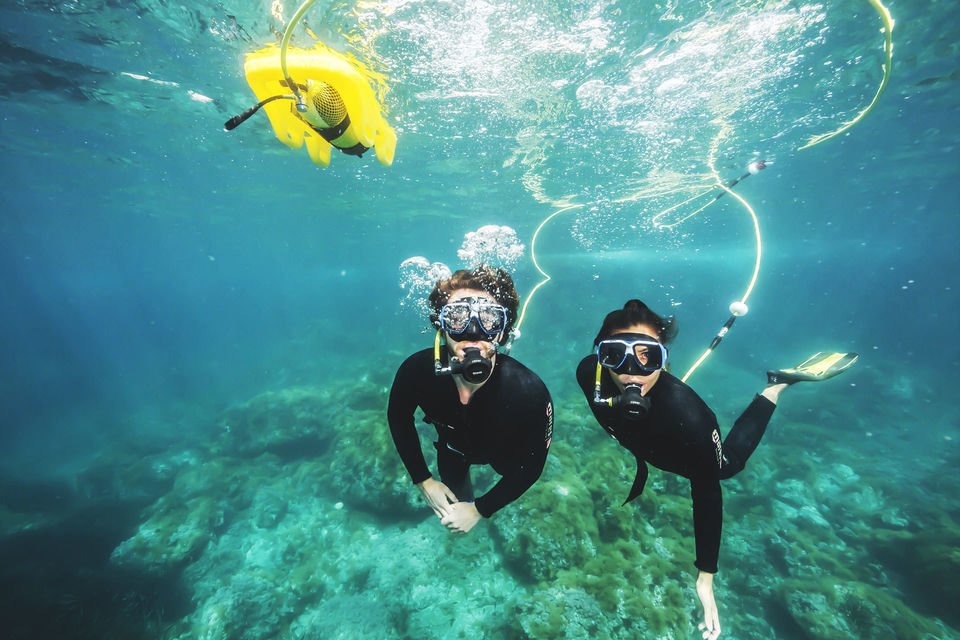 Fuerteventura offers great diving and snorkelling opportunities for diving lovers. The underwater environment of Fuerteventura offers a wonderful world of live colours and volcanic formations that allows diving lovers to experience and enjoy the Atlantic Ocean. Read more…
---