Puerto de Mogan offers nice and small collection of quality hotels ranging from quiet small sized holiday home complexes to bungalows.
Insider Advice Before You Book
* Hotels with the sea views and close to the beach are highly recommended.
* You can get discounts of up to 40% if you book early and online.
* You should contact the customer services of the hotels before you book to get your special requests (if any) during the reservation.
How to Get The Best Price
We recommend you make your hotel search and book online via the world's biggest online hotel booking websites. You can easily find great discounts and get the best prices with a match.
You may book online via the below popular reservation sites with best prices guaranteed.
Popular Hotels in Puerto de Mogan, Gran Canaria
Cordial Mogan Playa Hotel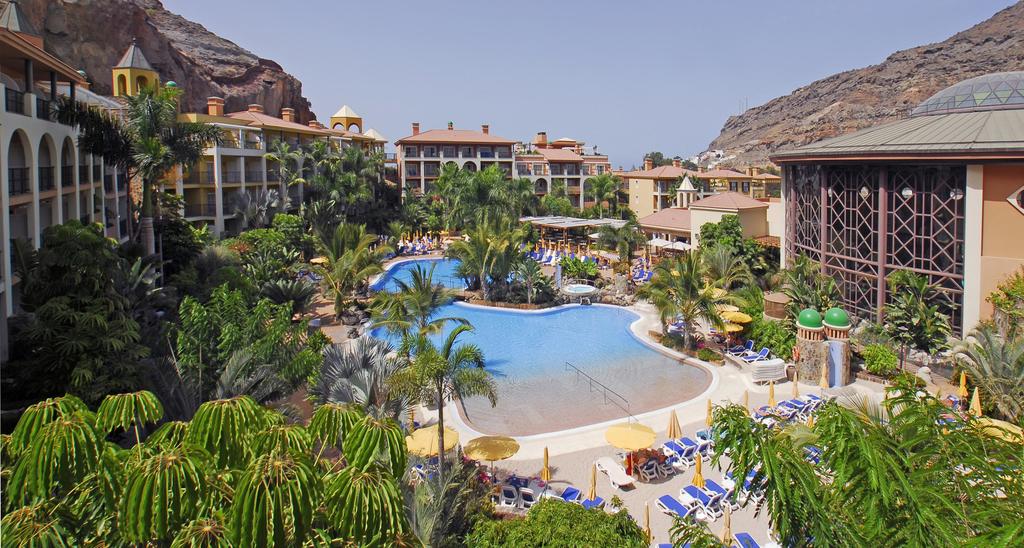 Cordial Mogan Playa Hotel is a large complex built in the style of a Canarian village. Set in tropical gardens, it features 2 outdoor swimming pool, spa and rooms with balconies.
Hotel & Apartments THE Puerto Mogan 
Hotel THe Puerto de Mogan is set a few metres from the beach in Puerto de Mogán. This hotel features 2 swimming pools, a spa and rooms with a balcony or terrace and ocean views.
Puerto de Mogan THe Senses Collection 
Located in Playa de Mogan, this spa hotel is within a 10-minute walk of Mogan Port and Plaza Las Gananias. Lago Taurito Water Park and Puerto Rico Shopping Center are also within 6 mi (10 km). Along with a full-service spa, this hotel has a restaurant and an outdoor pool.