Here you can read our guide on top best holiday resorts and destinations in Gran Canaria, including best areas to stay, region by region traveler tips. Playa del Ingles, Maspalomas, San Agustin, Puerto Rico and Puerto de Mogan are the most preferred holiday destinations on the island and should be on your list for a your holidays plan.
Best Areas to Stay in Gran Canaria
San Agustin, Playa del Ingles and Maspalomas are the most popular holiday resorts in Gran Canaria with a large variety of hotels, apartments, shops, restaurants, bars, and entertainment.
These resorts share the most well known beach of the Canary Islands that is eight kilometres long and up to two meters wide formed by dunes and an oasis of palm trees, an authentic mini-desert by the sea.
Puerto Rico and Puerto de Mogan are two smaller holiday resorts that are mostly popular for the practice of water sports and each has its own marina.
Top Holiday Resorts in Gran Canaria
Playa del Ingles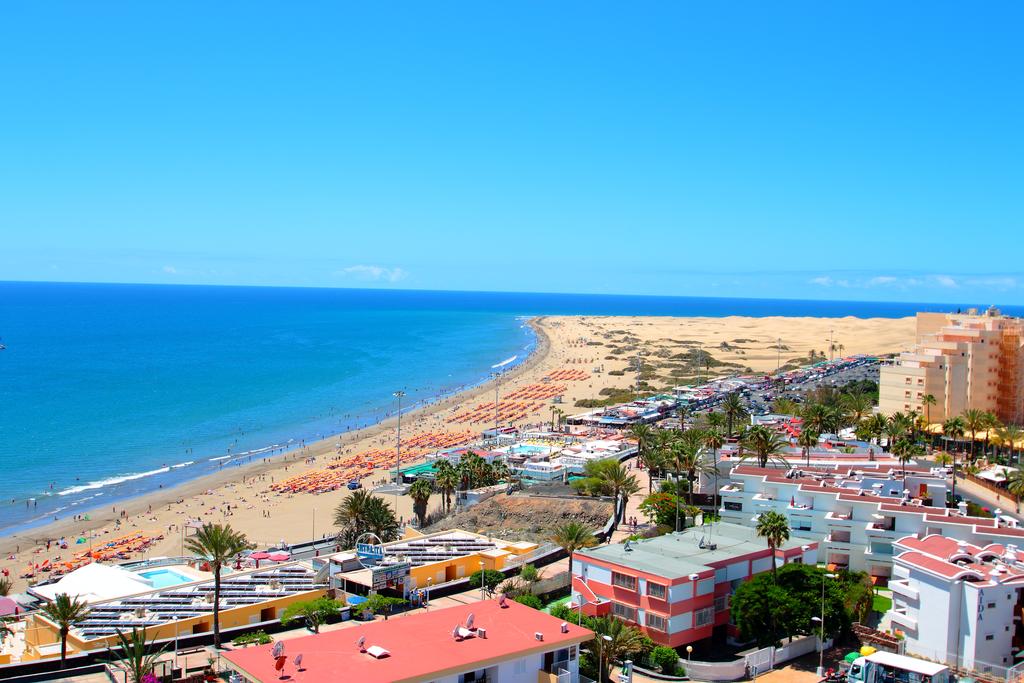 Playa del Ingles is a worldwide famous and the largest seaside resort located on the southern coast of Gran Canaria. It is also one of the best holiday resorts in Spain. The reost offers excellent beach holidays and services such as shopping malls, restaurants, shows, fun-fair, aqua park and nightlife. Read more…
Maspalomas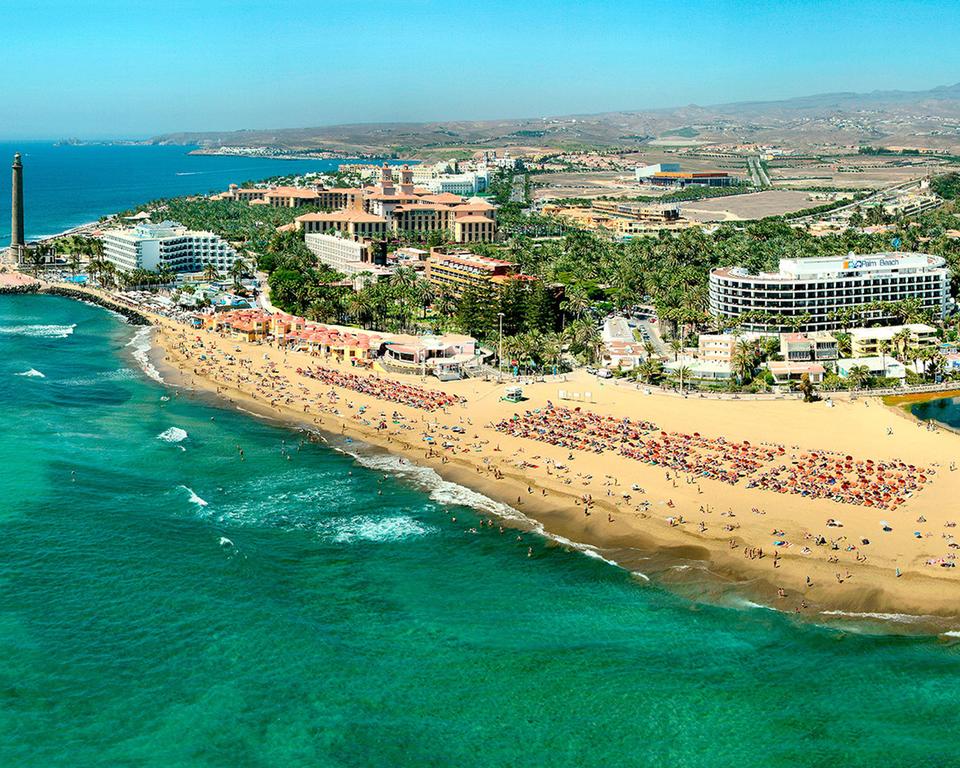 Maspalomas is also one of the most popular and oldest holiday resort located on the southern coast of Gran Canaria. The resort is home of majority of the family attractions such as great theme parks, water parks. The greenery of this natural setting in The resort is situated on the fringe of giant golden dunes and has long justified its being dubbed the Oasis of Maspalomas. Read more…
San Agustin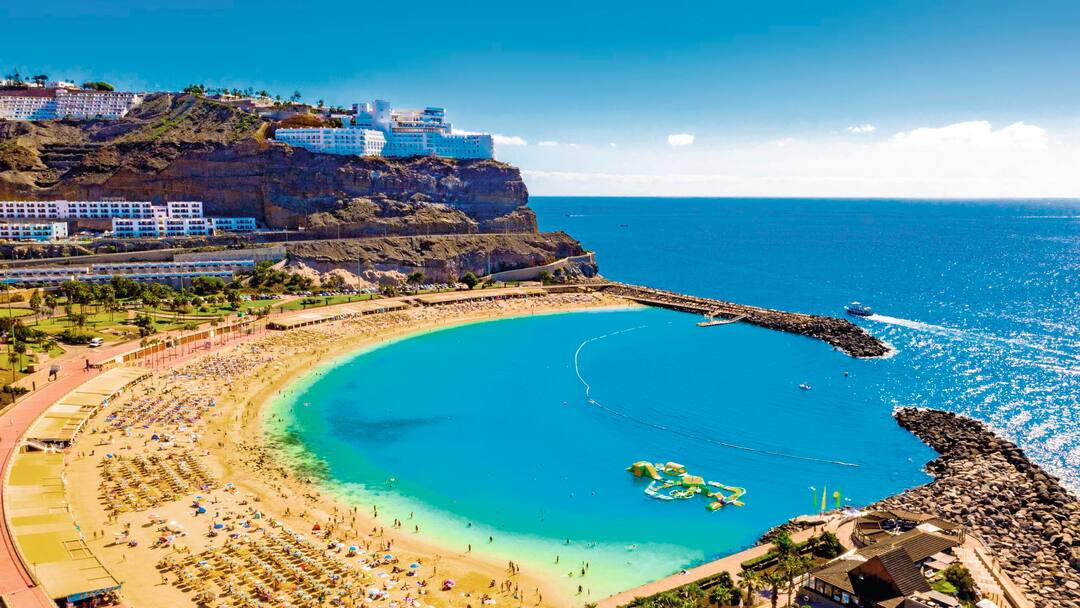 San Agustin is a lively holiday resort located on the southern coast of the island, as well as the nearest to the capital city Las Palmas de Gran Canaria of all the other tourist resorts. Overlooking the stunning resort area from the top of the hill on arrival, you'll be excited by the unexpected subtropical lushness of its gardens, that come in sharp contrast to the desert scenery crossed until then. Read more…
Puerto Rico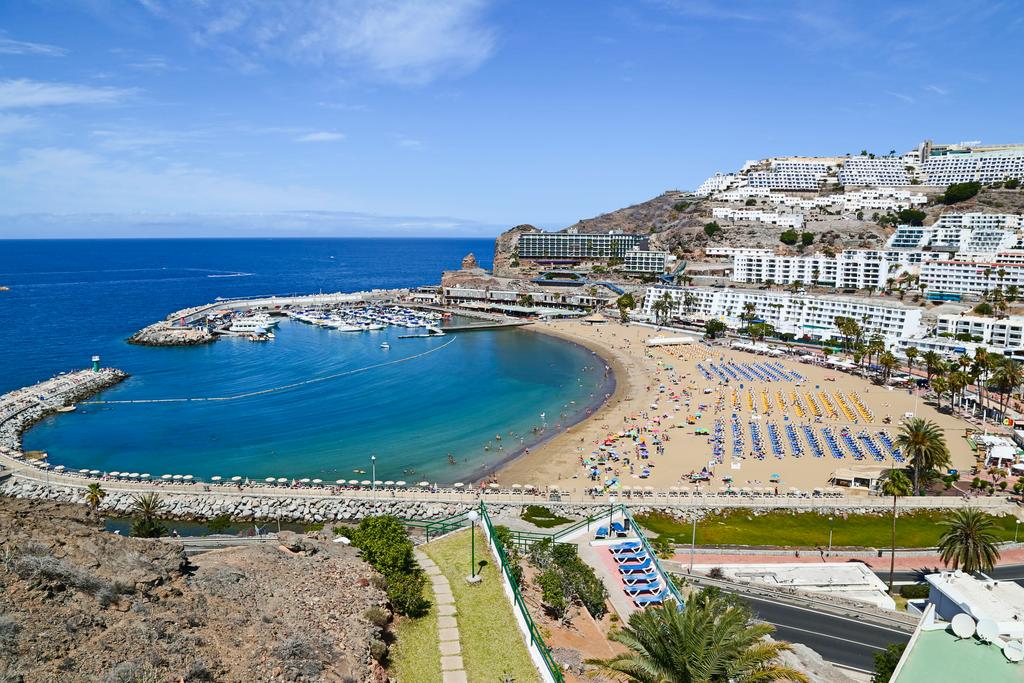 Puerto Rico is a smaller holiday resort regarding to the other popular holiday resorts on the island, and located on the south west coast of Gran Canaria. Puerto Rico is mostly popular for the practice of water sports and each has its own marina. The resort has a quiet beach around that is possible to enjoy a wide assortment of activities, including boat trips, windsurfing, deep-sea fishing, parachuting into the sea and more. Read more…
Puerto de Mogan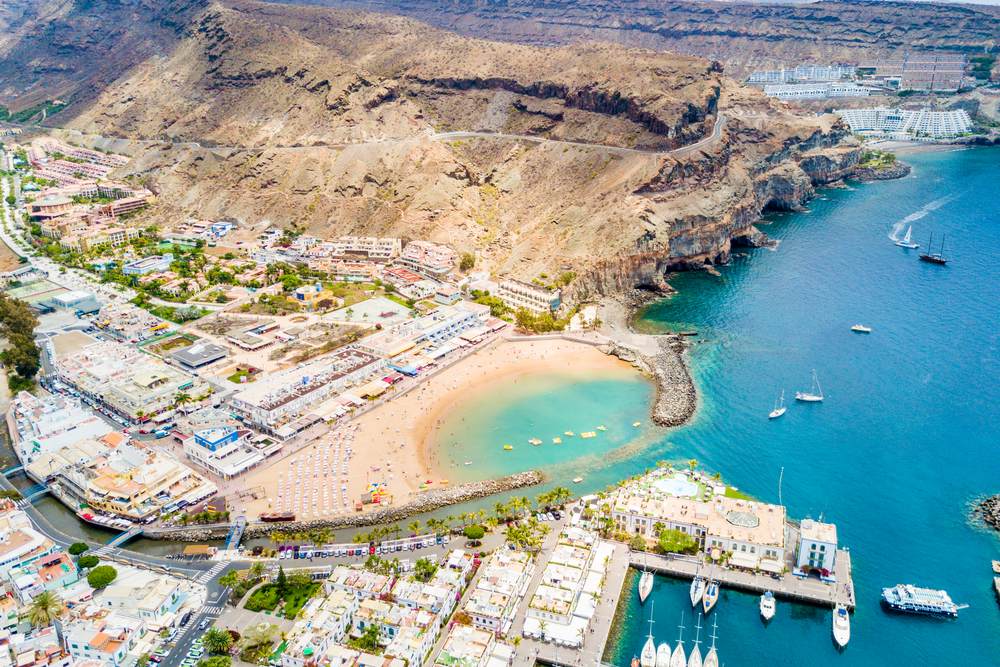 Puerto Mogan is an attractive old fishing with a traditional architecture. Combining a typical fishing village atmosphere with a marina built in the local style makes the resort one of the most attractive destinations in Gran Canaria. Read more…
Las Palmas
Las Palmas is the capital city and industrial town of the island and located on the north east coast of Gran Canaria. It is also the biggest city of the Canary Islands. Las Palmas is also popular for its beautiful Las Canteras Beach. The cosmopolitan Santa Catalina Park area and the old colonial Vegueta and Triana Quarters are the two opposite poles of the city that stands open to the sea along 7 km. of shoreline. Read more…