Barcelona offers great attractions and things to do for tourists. Whether you're interested in art, history, or just soaking up the sun on the beach, there is something for everyone in this beautiful city. Here are the top 10 things to do in Barcelona.
Video Tour
Top 10 Things to Do in Barcelona
A Visit to the La Sagrada Familia – Eixample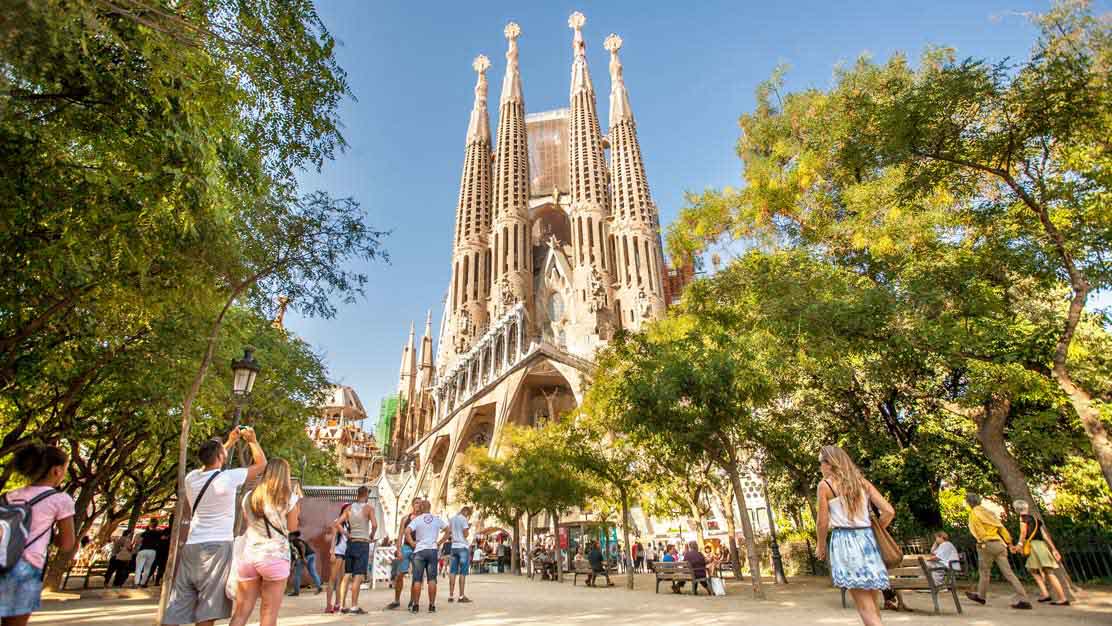 La Sagrada Familia is an iconic basilica of Barcelona. The church is Antoni Gaudi's most important, biggest and world famous surrealist masterpiece and his largest project. It is one of the most visited tourist attractions in the city, with millions of visitors every year.
Visit La Sagrada Familia Church
A great Day Out at Las Ramblas Street – Barri Gotic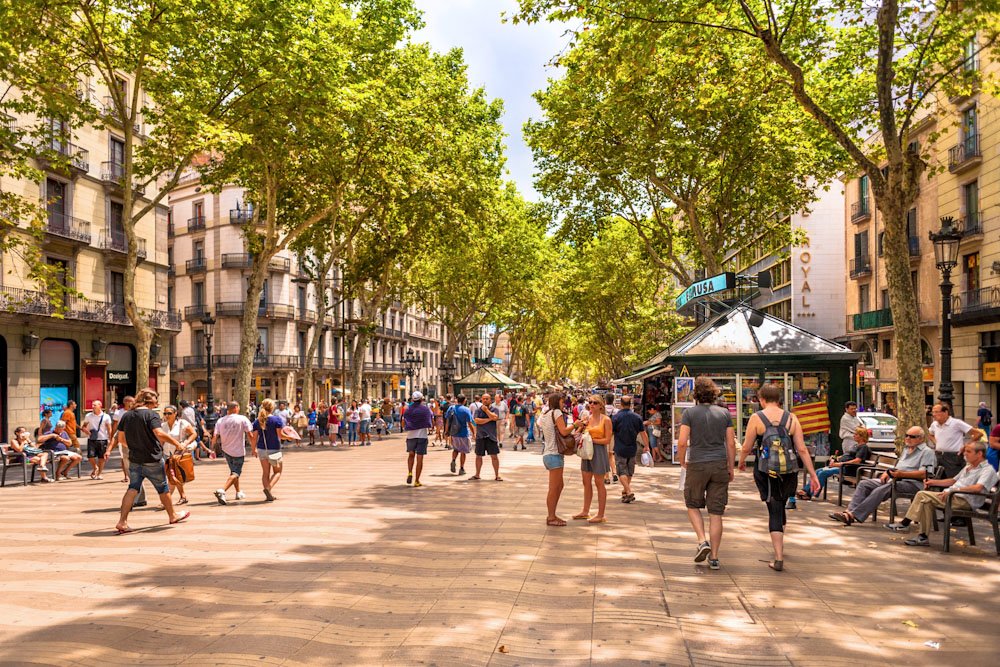 Las Ramblas (La Rambla) is one of the most renowned and vibrant streets in Barcelona, commonly referred to as "the street of flowers." It is a long and picturesque pedestrian street located at the Plaza de Catalonia by the harbor. With its lively atmosphere, diverse culture, and strategic location, Las Ramblas is an ideal starting point to explore the Catalonia region, making it a major communications hub and a significant commercial area for tourists. It is a must-visit attraction for anyone in Barcelona.
A great day out at the Barcelona beaches – Waterfront
Barcelona boasts four kilometers of inviting, clean beaches that run along the length of the waterfront. They all offer something for everyone, from family-friendly options to clothing-optional beaches and secluded coves. With their clear waters, golden sand, and a wide range of facilities, visitors can enjoy a great beach day out in Barcelona beaches.
Explore Gothic Quarter (Barri Gotic) – Barri Gotic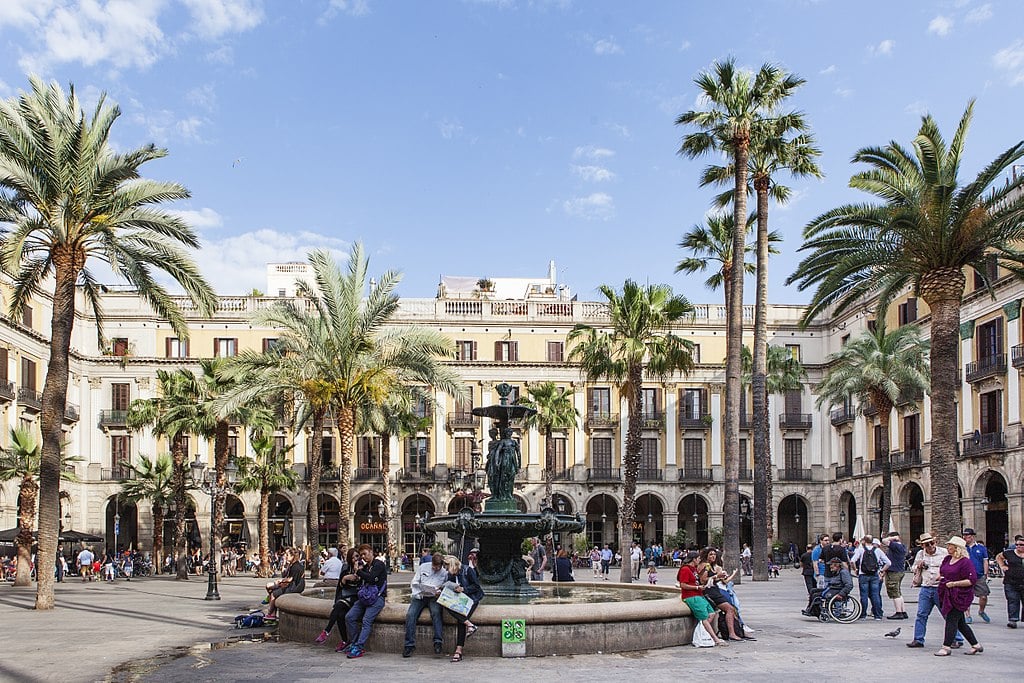 The Barri Gotic, also known as the Gothic Quarter, was once a Roman fortified town and is now the heart of Barcelona's history, religion and politics. The Gothic Quarter is famous for its striking Gothic architecture, featuring narrow streets that are a mix of Roman, medieval and modernist styles from the 20th century. The area offers an enchanting experience to visitors with its historic and architectural scenes. A walking tour of the Gothic Quarter is a must-do to fully immerse yourself in the rich cultural heritage of Barcelona.
Enjoy the Vibrant Nightlife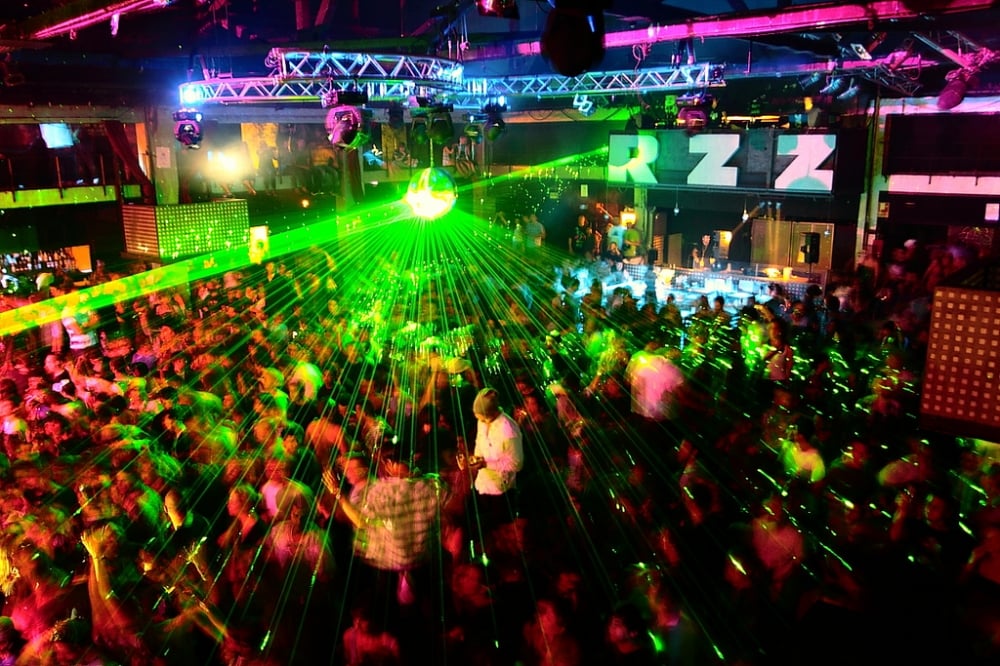 Barcelona has a vibrant nightlife with a wide variety of bars, clubs, and music venues. Whether you're looking for a relaxing cocktail or an all-night dance party, Barcelona has it all.
See Gaudi's Architecture
Gaudi's architecture in Barcelona is a masterpiece to his unique vision and creativity, and visitors to the city should not miss the opportunity to see his works in person. From the towering spires of Sagrada Familia to the whimsical shapes of Park Güell, Gaudi's work is sure to leave a lasting impression.
The Picasso Museum is a must-visit destination for art lovers in Barcelona.
The museum houses one of the most extensive collections of works by the famous artist, and visitors can expect to see a range of his early works, as well as his famous Blue and Rose periods. One of the best museums in both Barcelona and Spain.
What to expect: Artistic exhibits, works by Picasso
What is exhibited: Works by Picasso
How to get there: The Picasso Museum is located in the Gothic Quarter, which is easily accessible by public transportation.
A fun Day Out at Tibidabo Amusement Park – Tibidabo
Perched on a hill overlooking the city, Tibidabo Amusement Park has been entertaining visitors for over a century. The park features a variety of classic and modern rides, as well as stunning views of Barcelona.
It has a range of rides, including vintage roller coasters, a Ferris wheel, and a haunted house. The park also features a museum of automata and other mechanical curiosities.
A Visit to Barcelona Aquarium – Port Vell
Barcelona Aquarium, also known as L'Aquàrium de Barcelona, is one of the most popular and unique attractions in the city. It is located in Port Vell, the old harbor of the city, and is considered the largest aquarium in Europe.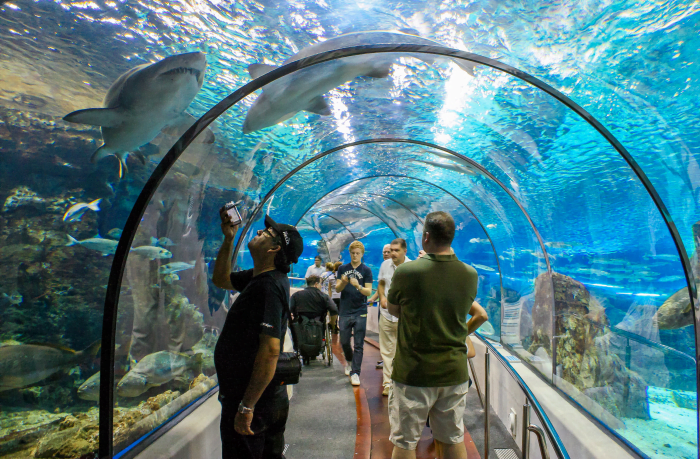 One of the highlights of the Barcelona Aquarium is the Oceanarium, a large tank that contains a variety of marine species, including sharks, rays, and groupers. Visitors can walk through a transparent tunnel that runs through the tank, providing a unique perspective of the marine life. The aquarium is home to over 11,000 animals from over 450 species, including Mediterranean and tropical fish, jellyfish, and sea turtles.
In addition to the Oceanarium, the Barcelona Aquarium also features a range of other exhibits, including a touch pool, where visitors can touch starfish and other creatures, and a coral aquarium that houses a variety of colorful coral species. The aquarium also has a dedicated area for children, with interactive exhibits and educational displays.
A Visit to La Boqueria Market – Las Ramblas
La Boqueria is famous for its fresh produce, seafood, and meat, as well as for its stalls selling prepared food, sweets, and beverages. The market is a great place to try traditional Catalan and Spanish dishes such as paella, tapas, and churros.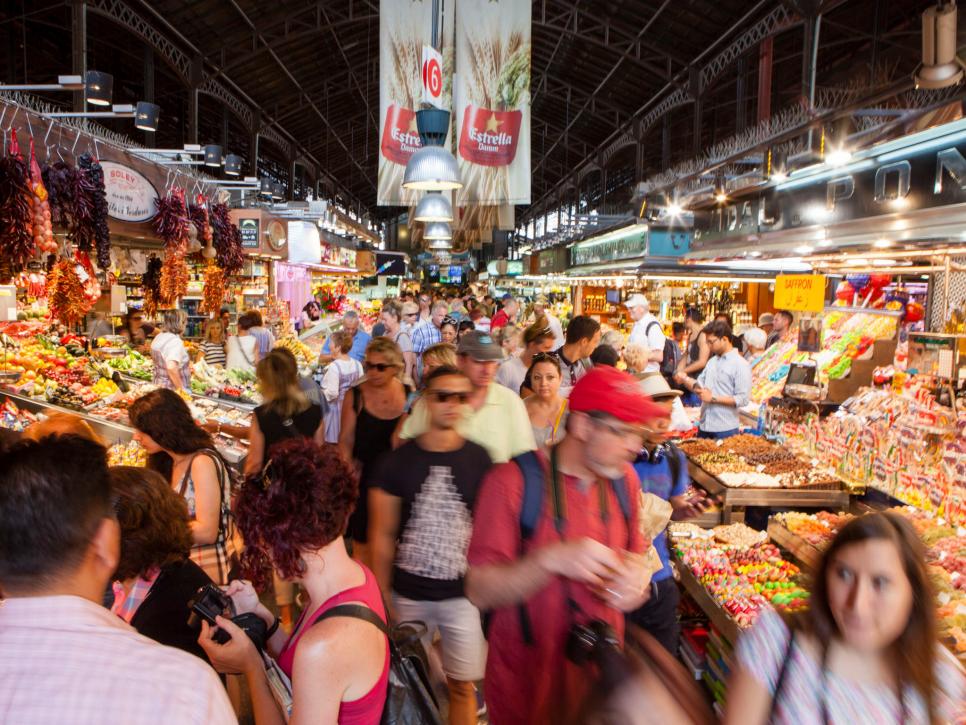 Visitors to La Boqueria can expect to see a colorful array of fresh fruits and vegetables, fresh seafood such as prawns, octopus, and squid, as well as a variety of meats including cured hams, sausages, and beef. In addition to the fresh produce, visitors can also find a variety of artisanal food products such as cheeses, olives, and nuts.
The market is open Monday to Saturday from 8:00am to 8:30pm, though individual stalls may have different hours. Admission is free and visitors can explore the market at their leisure, but it is recommended to go early in the morning to avoid the crowds.
La Boqueria is easily accessible by public transportation. The nearest metro station is Liceu (L3), and several buses stop nearby. It is also within walking distance from many of Barcelona's main attractions, including the Gothic Quarter and the Picasso Museum.