Last Updated on March 28, 2021
Things to do in Barcelona are endless. Barcelona offers great attractions and things to do for tourists.
Barcelona offers many special services including a tour bus (Bus Turístic), Barcelona Card, Art Ticket, Art Nouveau Route (Ruta del Modernisme) and Walking Tours for its visitors.
Barcelona is world wide famous city that enjoys a privileged situation of its geographical location in the northeast triangle of the Iberian Peninsula, as well as for its lengthy history and vigorous economic and cultural activity.
Video Tour
Below you may find the top 10 things to do in Barcelona.
Top Barcelona Attractions for you…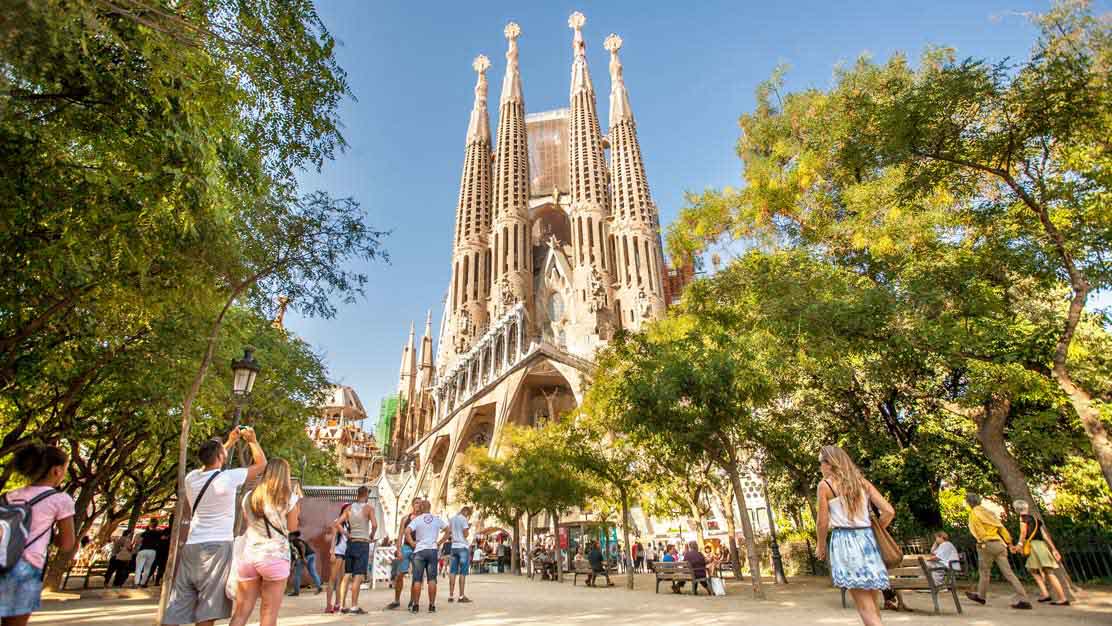 La Sagrada Familia is one of the most spectacular and most visited sights in Barcelona. A must see and one of the best places to see in Barcelona. The church is Antoni Gaudi's most important, biggest and world famous surrealist masterpiece and his largest project. Continue reading…
A great Day Out at Las Ramblas Street – Barri Gotic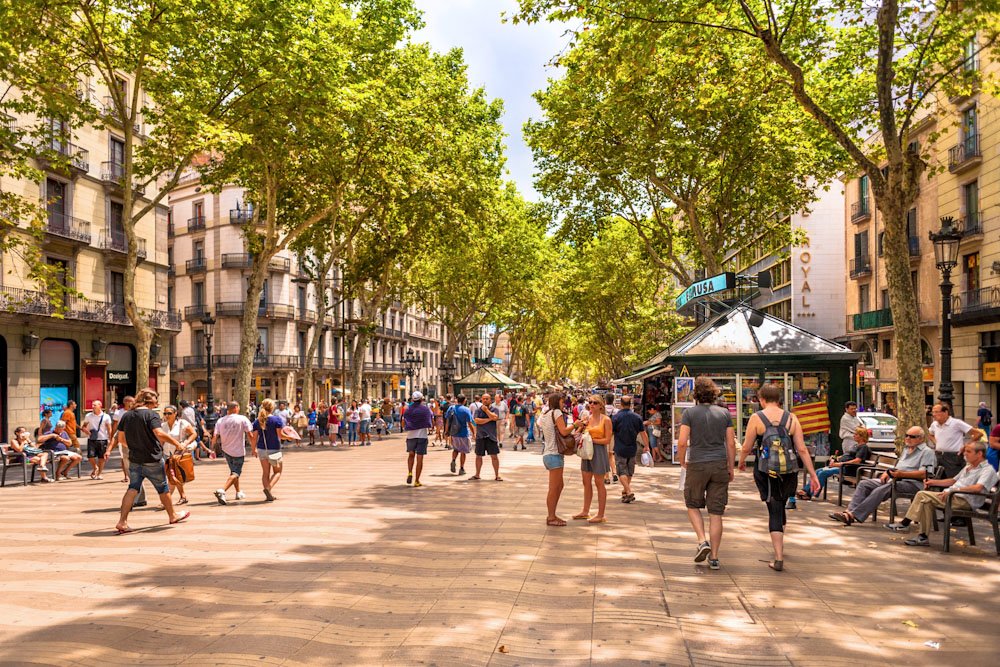 Las Ramblas (La Rambla) is the most famous street of Barcelona. It is also known as "the street of flowers". This long colourful pedestrian street is situated at the Plaza de Catalonia by the harbor. Las Ramblas is also a perfect starting point to discover the Catalonia region, a cosmopolitan street, communications hub and an important commercial area for the tourists. A must see.
In Barcelona, the four kilometers of clean, appealing beaches extending the length of the waterfront are so easy to reach that a brief walk from the city center or a few Metro stops are all you need to get there. Holidaymakers may find quality beach services and water sport activities at the Barcelona beaches. Continue reading…
Explore Gothic Quarter (Barri Gotic) – Barri Gotic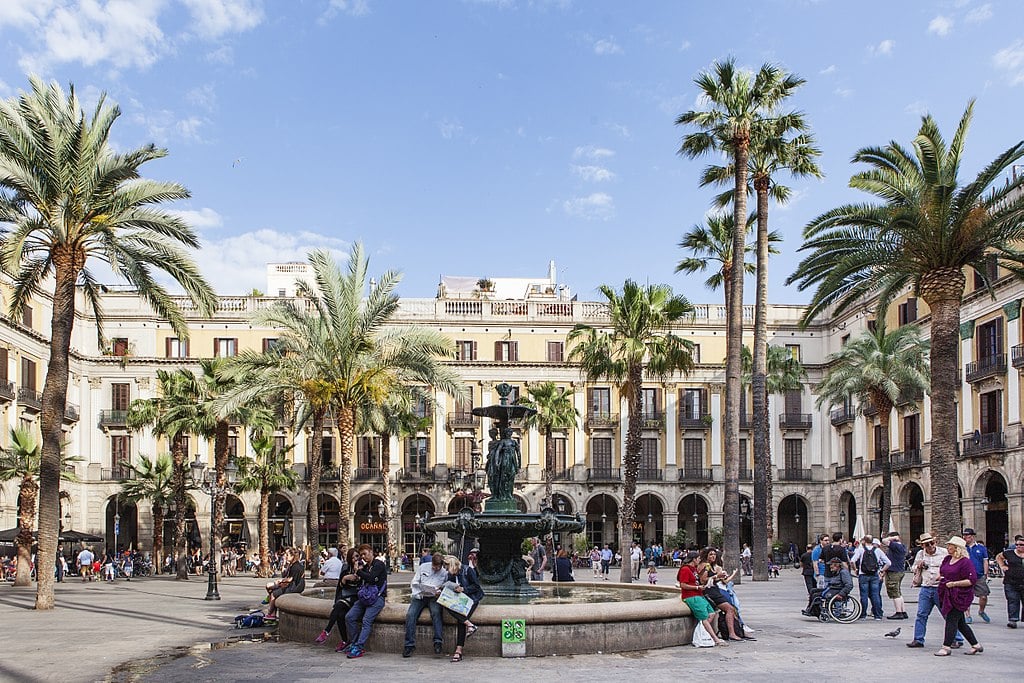 Gothic Quarter, also known as Barri Gotic was used to be a Roman fortified town, and today it is the historic, religious and political centre of Barcelona. The area is famous with its gothic structures. The narrow streets carved in a mix architecture of the Roman era, the medieval ages and the 20th century modernist style mesmerize the visitors. A city walking tour at the Gothic Quarter is a great opportunity to experience the historic scene and architecture in Barcelona.
Explore Montjuïc – Montjuïc
Montjuïc is one of the most popular tourist area in Barcelona. Montjuïc is very popular for its green areas, cultural attractions, museums, sports and entertainment in Barcelona. Travllers may see and enjoy the theaters, museums, fountains and gardens, sports facilities and fairground pavilions in Montjuïc.
Barcelona has five great masterpieces of Antoni Gaudi that should not be missed in an artistic style that include; La Sagrada Familia Church, Güell Park, Palau Güell, Casa Milà or La Pedrera and Casa Battlo. La Sagrada Familia Church, Park Güell, Palau Güell and Casa Milà or La Pedrera are also declared a World Heritage Site by UNESCO. Continue reading…
Picasso Museum hosts more than 3,500 artworks and also it is the most comprehensive collection of Pablo Luiz Picasso's early period (1890-1917) in the world. The museum has major collection of Picasso's early works, as well as some from other periods, such as Las Meninas series, inspired by Velázquez's masterpiece. Continue reading…
A fun Day Out at Tibidabo Amusement Park – Tibidabo
Tibidabo Amusement park is situated at the top of the mountain in Tibidabo and a funicular train is usually employed to take visitors to the park from where the Travia Blau stops. Tibidabo Amusement Park offers great attractions and fun to its visitors.
Address: 3-4 Plaça del Tibidabo 08035, Barcelona, Spain
Opening Hours: from May to September daily 10am-9pm; from December to February daily 10am-6pm
Tel: +34 93 211 79 42
Web : http://www.tibidabo.es/
A Visit to Barcelona Aquarium – Port Vell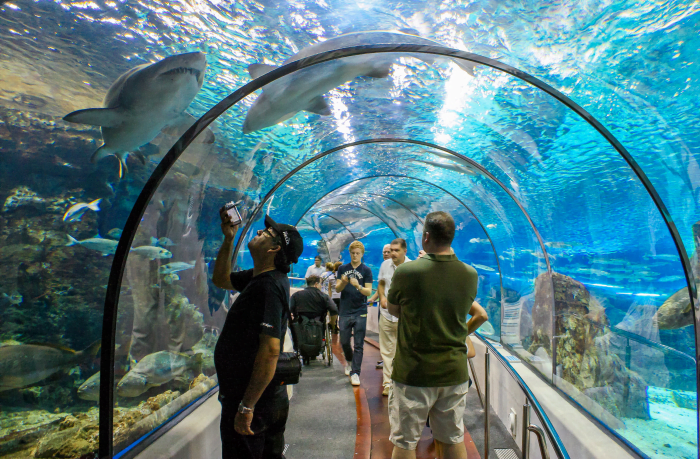 Barcelona Aquarium is situated in Port Vell, Barcelona. The Aquarium Barcelona is one of the most important marine leisure and education centres in the world. The facility hosts a series of 35 tanks, 11,000 animals and 450 different species, an underwater tunnel of 80 meters long, six million liters of water and an immense Oceanarium that is the only one in Europe.
Address: Moll d'Espanya del Port Vell 08039, Barcelona
Opening Hours: daily from 9.30am to 9pm (until 9.30pm on Saturdays & Sundays & public holidays)
Tel: +34 93 221 74 74
Web: http://www.aquariumbcn.com/
A Visit to La Boqueria Market – Las Ramblas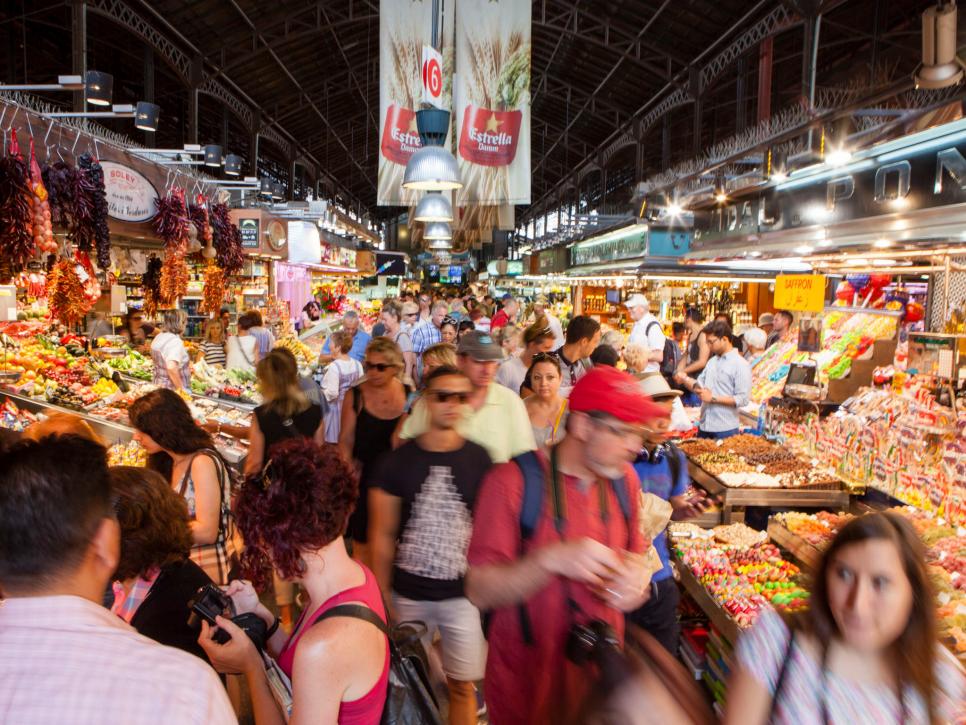 La Boqueira is a colourful public food market in Barcelona that the visitors may find all kind of food and stuff such as chorizo, olives, fruits, vegetables, cheese, fish, ham and more. A visit to La Boqueira is one of the best things to do in Barcelona. It is one of the most popular hotspots of the city and has an entrance from La Rambla.
Address: Plaça de la Boqueria 08001, Barcelona, Spain
Opening Hours: daily from Monday to Saturday from 8am to 8.30pm
Tel: +34 93 318 2584
Web: http://www.boqueria.info/
---