Last Updated on March 28, 2021
Here you can read our adventurer's guide on the best water sports activities to try in Costa Brava, such as sailing, windsurfing, scuba diving, plus marinas and sailing schools advice. Costa Brava is very ideal for water sports enthusiasts with its 200 km. of coastline, also the inland lakes and reservoirs, such as the Banyoles lake.
What to Expect?
Holidaymakers may find variety of water sports activities in Costa Brava from swimming, sailing, skiing, windsurfing, kayaking, snorkeling to sub-aqua diving and scuba diving in all along the Costa Brava coasts.
There are many beaches in Costa Brava that water sports lovers may find boards for hire and specialised instructors, and may take windsurfing lessons. The Pals beach is one of the best windsurfing spots in Costa Brava.
There are seventeen yacht basins and marinas along the Costa Brava coasts that provide berths for all types of yachts. Also, many marinas have their own sailing schools.
The Medes Islands situated on the opposite l'Estartit are very ideal natural spot for scuba diving in Costa Brava. Diving lovers may find numerous scuba diving centers in the area.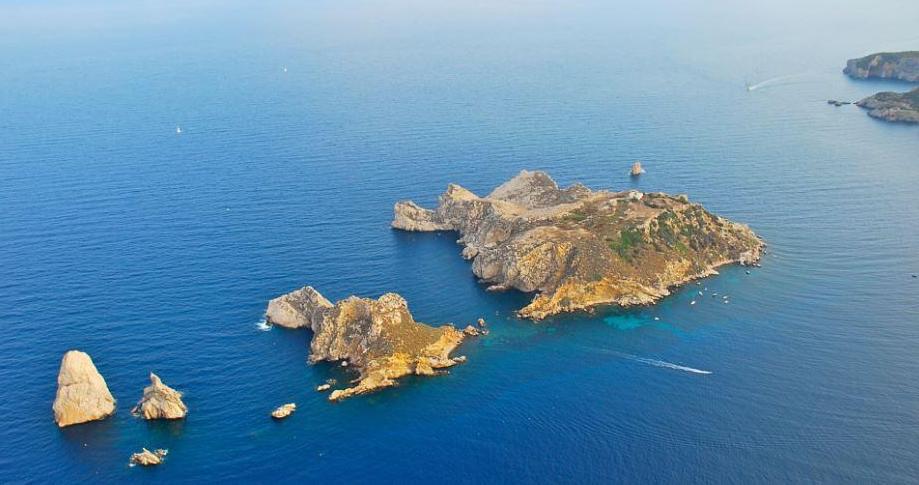 Marinas in Costa Brava
Port de Portbou
Moorings: 297, Depth: 8-10 m
Address: 17497 Portbou
Tel. +34 972 390 712, Web: www.portdeportbou.cat
Club Nàutic Sant Miquel de Colera
Moorings: 150
Depth: 2-5 m
Address: 17469 Sant Miquel de Colera
Tel. +34 972 389 230
Club Nàutic Llançà
Address: 17490 Llançà
Moorings: 497, Depth: 2.5-5 m
Tel. +34 972 380 710, www.cnllanca.cat
Club Nàutic Port de la Selva
Address: 17489 El Port de la Selva
Moorings: 318, Depth: 1.5-7 m
Tel. +34 972 387 000, www.cnps.cat
Port de Roses
Address: 17480 Roses
Moorings: 485 (for boats in transit 110)
Depth: 3.5-9 m
Tel. +34 972 154 412, www.portroses.com
Canals Santa Margarida
Address: 17480 Roses
Moorings: 1,100, Depth: 1.5-2.5 m
Tel. +34 972 257 700
Marina d'Empuriabrava
Address: 17487 Empuriabrava
Moorings: 5,000 (for boats in transit 700)
Depth: 2.8 m
Tel. +34 972 451 239, www.empuriaport.com
Sailing Schools in Costa Brava
Club Nàutic l'Escala
Address: 17130 L'Escala
Moorings: 824, Depth: 2 m
Tel. +34 972 770 016, www.nauticescala.com
Club Nàutic Estartit
Address: 17258 L'Estartit
Moorings: 718, Depth: 3 m
Tel. +34 972 751 402, www.cnestartit.es
Port Aiguablava
Address: 17255 Aiguablava
Moorings: 61, Depth: 1.5 m
Tel. +34 972 623 161
Club Nàutic Llafranc
Address: 17211 Llafranc
Moorings: 140, Depth: 2-5 m
Tel. +34 972 300 754, www.nauticllafranc.net
Marina Palamós
Address: 17230 Palamós
Moorings: 867, Depth: 3-4 m
Tel. +34 972 601 000, www.marinapalamos.com
Club Nàutic Costa Brava-Palamós
Address: 17230 Palamós
Moorings: 251, Depth: 4-20 m
Tel. +34 972 314 324, www.cncostabrava.com
Club Nàutic Port d'Aro
Address: 17250 Platja d'Aro
Moorings: 862, Depth: 2.5-4 m
Tel. +34 972 818 929, www.clubnauticportdaro.cat
Club Nàutic Sant Feliu de Guíxols
Address: 17220 Sant Feliu de Guíxols
Moorings: 416, Depth: 3-7 m
Tel. +34 972 321 700, www.clubnauticsantfeliu.com
Club Nàutic Canyelles
Address: 17310 Lloret de Mar (Cala Canyelles)
Moorings: 134, Depth: 1-4 m
Tel. +34 972 368 818, www.cncanyelles.com
Club Vela Blanes
Address: 17300 Blanes
Moorings: 320, Depth: 2.5 m
Tel. +34 972 330 552, www.cvblanes.cat
---