Last Updated on December 27, 2020
Here you can read our complete Guide on the best water sports activities to try in Fuerteventura, such as sailing, windsurfing, kiteboarding, scuba diving, fishing… The island's spring climate, the waves lapping the beautiful shores, the summer trade winds and its warm waters, more than 3000 hours of sunshine a year and 150 km. of beautiful beaches make Fuerteventura a real paradise for water sports lovers in all its variants.
Top Water Sports Activities
You'll find plenty of water sports activities to choose from in Fuerteventura such as sailing, windsurfing, kiteboarding, surfing, kite-surfing, boating, deep sea fishing, stand up paddle surf (SUP), scuba diving, snorkelling, jet skis, pleasure crafts and many more…
Fuerteventura is one of the best spots in the world to practice your favourite water sports. Holidaymakers may find variety of suitable places for windsurfing, kiteboarding and sailing with the best conditions, impossible waves for surfing and stand up paddle fans together with the great marinas for sports fishing in all the island's municipalities.
Water sports lovers may also find many schools and hire-shops for surfing, scuba diving, windsurfing, kiteboarding, boat excursions, catmarans and sports fishing.
Top Events
There are also popular international level championships held on Fuerteventura throughout the year.
The World Windsurfing and Kiteboarding Championship of Jandía in July, the Fuerteventura Wave Classic of La Oliva in February, the Deep Sea Fishing Open International of Gran Tarajal and the Round Fuerteventura in Kayak in August are the popular water sports events in Fuerteventura.
There are also two swimming crossings, one from Lanzarote and the other from the island of Lobos to Corralejo.
Video Tour
Water Sports in Fuerteventura
Windsurfing & Kiteboarding
Fuerteventura is best known for windsurfing. The coasts of Fuerteventura annually attract thousands of windsurfing enthusiasts and Fuerteventura is one of the best destinations in the world to practice windsurfing. Read more…
Scuba Diving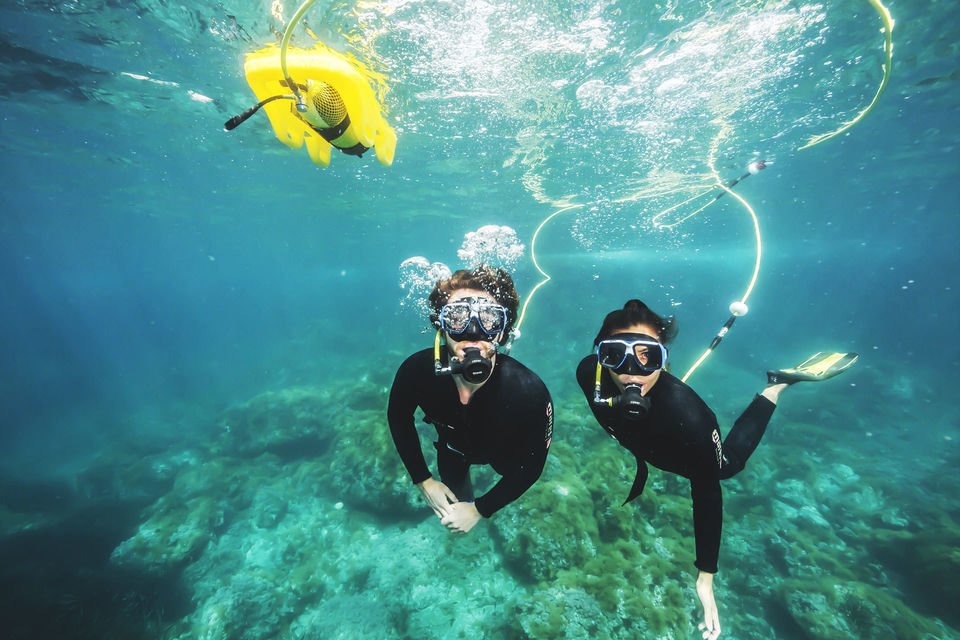 Fuerteventura offers great diving and snorkelling opportunities for diving lovers. The underwater environment of Fuerteventura offers a wonderful world of live colours and volcanic formations that allows diving lovers to experience and enjoy the Atlantic Ocean. Read more…
Stand Up Paddling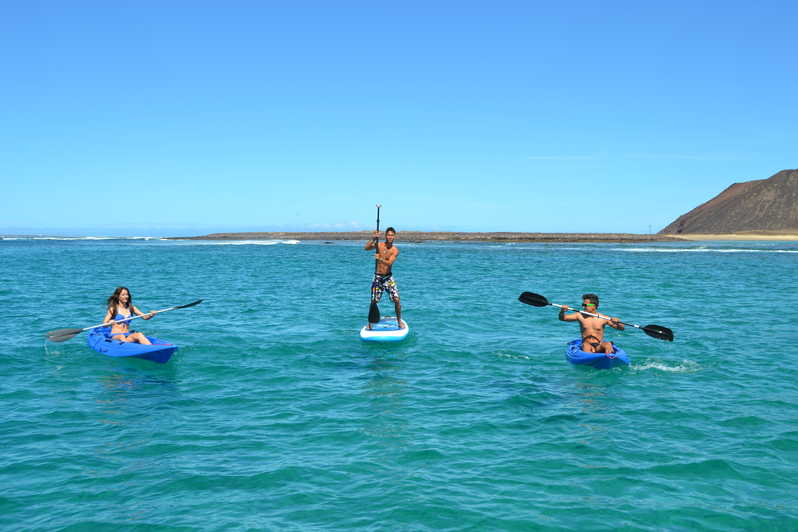 Stand Up Paddling is an amazing sport that the Hawaiian kings practiced centuries ago and after getting worldwide very popular, it has found its ideal destination in Fuerteventura. Read more…
Surfing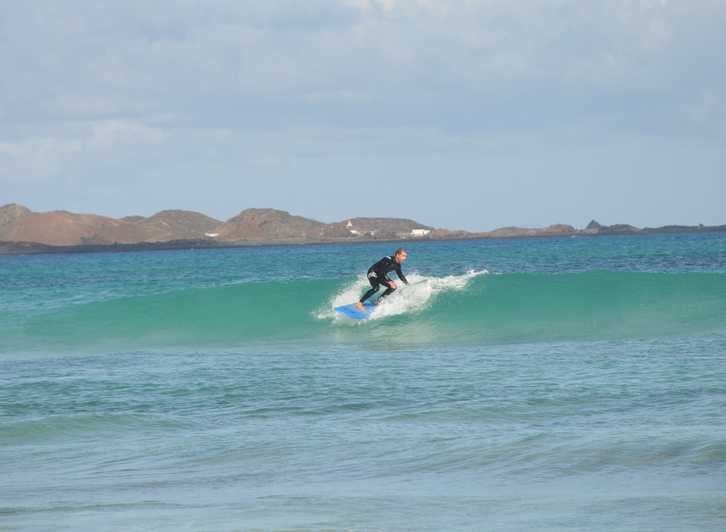 Surfing in Fuerteventura is one of the most popular water sports activities on the island. Fuerteventura is very well known as the "European Hawaii" or the "Surf Mecca" with its with so many waves of renowned quality to practice surfing.
Sailing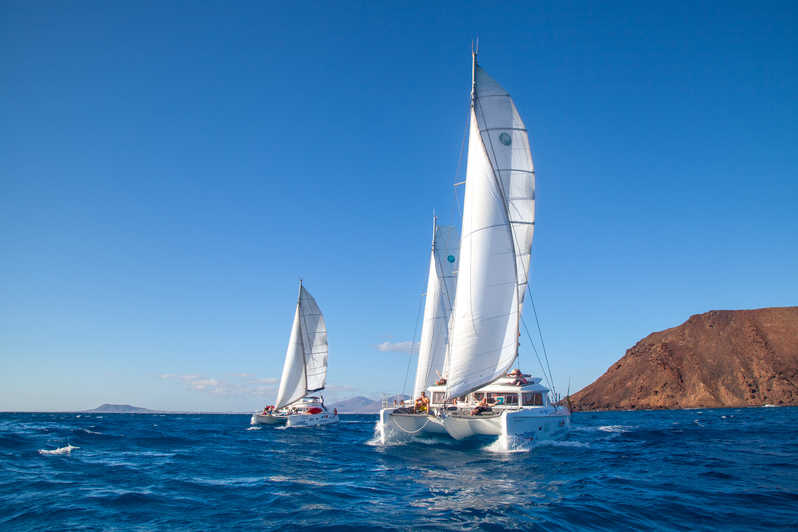 Fuerteventura offers great opportunities for sailing lovers both under canvas or powered. Crossing the ocean is one of the best pleasures of the sea and nature in Fuerteventura for sailing lovers.
Kayaking
Kayak is a great water sports activity that invites holidaymakers to explore spectacular hidden corners on the beautiful Fuerteventura coasts for both as a couple or with a group of friends.
Sports Fishing in Fuerteventura
The quality of its waters and the sea around make Fuerteventura an ideal place for deep sea fishing. The sea around the island has a marine fauna with more than 390 species: tuna, groupers, viejas and more.
---