Calpe (Calp) is one of the most popular holiday resorts in Costa Blanca, also the town which the Peñón belongs and located on the south-eastern coast of Spain, about 77 kilometres from Alicante Airport.
Calpe is a lovely resort famous for its old town, walls and tower, famous Rock of Ifach, modern marina, boat trips, scuba diving, sailing, windsurfing and sandy beaches. Holidaymakers may find numerous quality hotels, apartments and holiday accommodations in Calpe.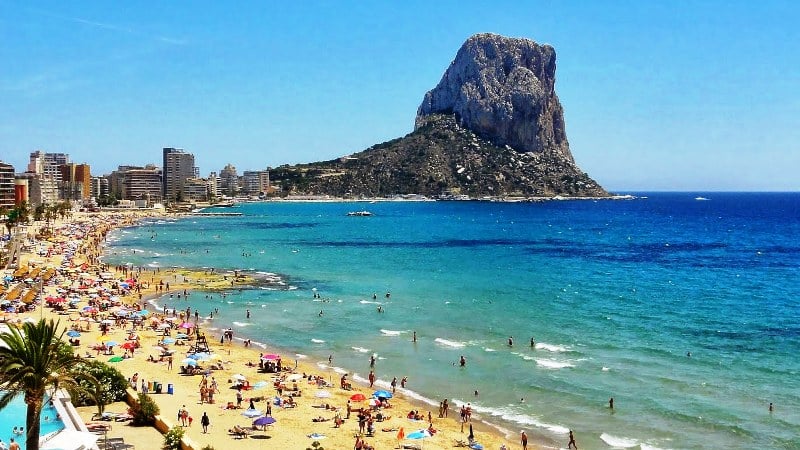 Things to Do & See in Calpe…
Things to do and see in Calpe are endless. The Mudéjar Gothic-style 15th-century Parish Church of La Virgen de las Nieves (Our Lady of the Snows), the old medieval town with the large fortified tower are the popular sights in Calpe.
The rocky landscape of Peñón de Ifach (Rock of Ifach) makes it perfect place for climbing, hiking and mountaineering.
In addition, the summit situated at the foot of the Peñón, there are the Baños de la Reina (the Queen's Baths) that worth a visit and see.
As for beaches in Calpe ; Calpe has some 11 km of coastline ranging from fine sandy beaches such as the La Fossa, Levante and El Arenal beaches to picturesque coves such as La Manzanera and Les Urques.
---
No Regrets Booking Advice
---
Video Tour
Top Attractions & Sights in Calpe for you…
El Arenal beach
La Fossa beach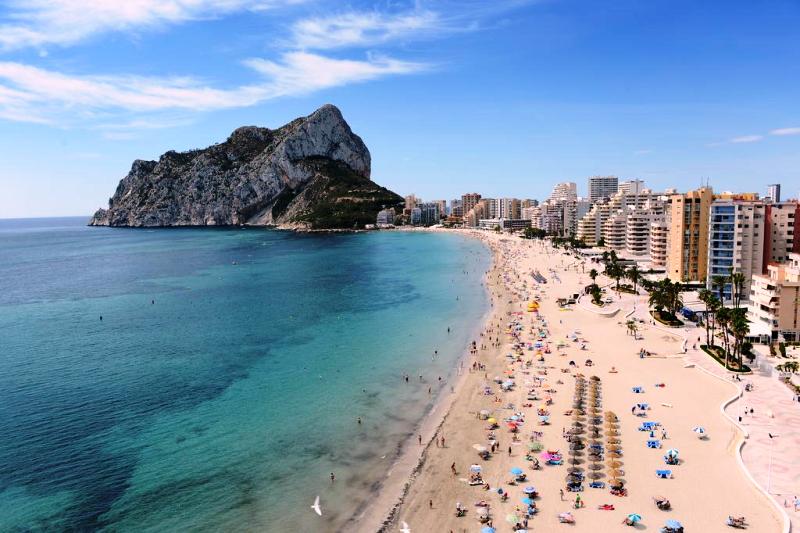 Calpe Old Town
Parish Church of La Virgen de las Nieves
Calpe Old Town Walls and Tower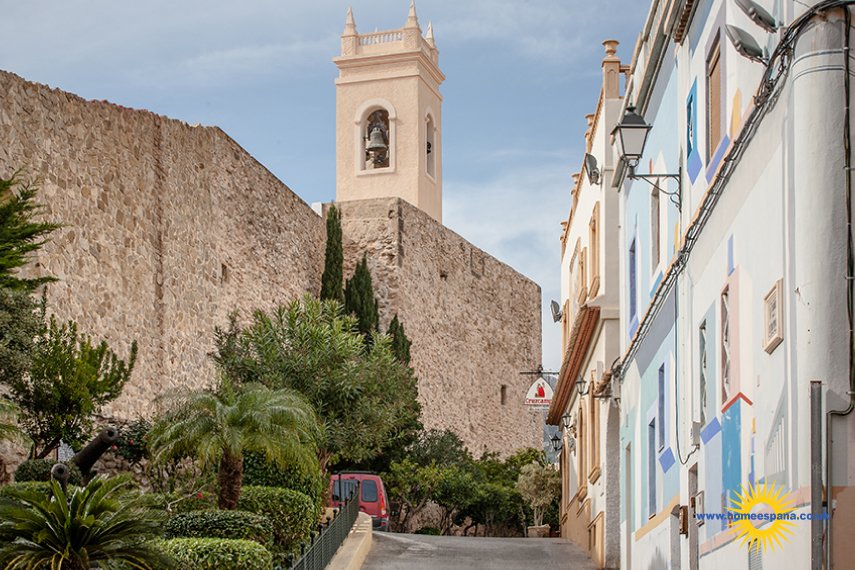 Peñón de Ifach (Rock of Ifach)
Penon de Ifach Natural Park is a beautiful region with a 332 mt. rock raising just along the sea. The lagoon and the nature is worth a visit.
Water Sports
Outdoor Sports
How to Get to Calpe?
Travelling to Calpe is easy. Travellers should get to Alicante airport (77 km.) or Valencia Airport (121 km.) first. From Alicante Airport; travellers may take the bus services to Calpe.