Denia is one of the most popular holiday resorts in Costa Blanca, also the district capital of La Marina Alta and located on the south-eastern coast of Spain, about 106 kilometres from Alicante Airport.
Denia is a lovely resort famous for its historical origins, archaeological museum, scuba diving, sailing, windsurfing and sandy beaches. Holidaymakers may find numerous quality hotels, apartments and holiday accommodations in Denia.
Things to Do & See in Denia…
Things to do and see in Denia are endless. Travellers are welcome to Denia via picturesque local road that passes between Cape San Antonio and the impressive mass of 753 metres Mt. Montgó.
Denia has a historical origins that are housed in the archaeological museum located in the wellpreserved Moorish medieval castle atop a small hill. The old town and the Jaume Square for its regular market is worth a visit and see.
Denia has 20 km. coastline with fine sand to the north (Les Marines) and rock and cliff-face to the south (Les Rotes).
As for beaches in Denia ; Denia has 20 km. of lovely coastline with variety of great beaches. The southern beaches of Denia are the quiet and peaceful beaches. Les Deveses and Les Marinesare the two popular beaches of Denia with blue flags.
Windsurfing and jet skiing are popular water sports in Deniz. There are also sailing and diving schools in Denia for water sports lovers.
---
No Regrets Booking Advice
---
Video Tour
Top Attractions & Sights in Denia for you…
Les Marines beach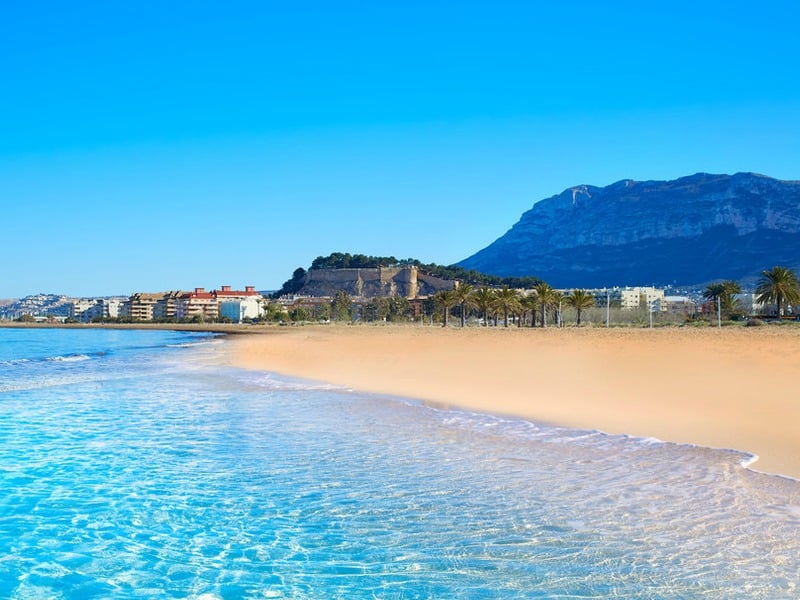 Les Deveses beach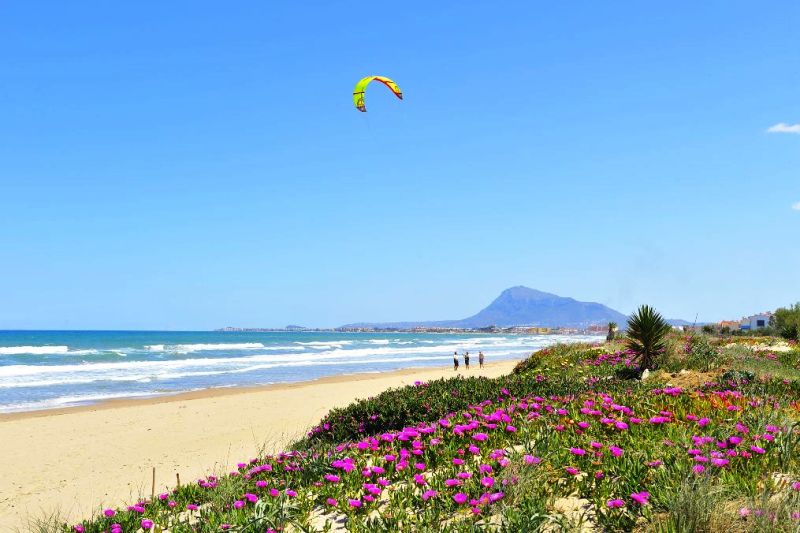 Denia Port
Medieval Castle
Denia Archaeological Museum
Pego-Oliva Marshlands Nature Park
Pego-Oliva Marshlands Nature Park is located along the wetland between the mountains of Segaria and Mustalla and the region is very beautiful with its wide range of plant species and animals. Also there is a thermal hot spring in Font Salada worth a visit.
Montgo Mountain Nature Park
Montgo Mountain Nature Park is located above the towns of Javea and Denia, at an altitude of 753 meters. The fauna and flora is great with over 600 species.
Water Sports
Outdoor Sports
How to Get to Denia?
Travelling to Denia is easy. Travellers should get to Alicante airport (106 km.) or Valencia Airport (101 km.) first. From Alicante Airport; travellers may take the bus services to Denia.