Javea is one of the most popular holiday resorts in Costa Blanca, also known as the jewel of Costa Blanca, located on the south-eastern coast of Spain, about 99 kilometres from Alicante Airport. Javea is a lively resort famous for its old town, port, scuba diving, windsurfing, sandy beaches and beautiful coves. Holidaymakers may find numerous quality hotels, apartments and holiday accommodations in Javea.
Things to Do & See in Javea…
Things to do and see in Javea are endless. The Gothic-style San Bartolomé fortress-church is the popular sight of Javea. The Old Quarter of Javea (Jávea Pueblo) is also very beautiful with its pretty town houses decorated with wrought-iron grilles and lintels made of tosca which is a typical local stone.
Another point of interest is the port area (Jávea Puerto) with the modern Church of La Virgen del Loreto (Our Lady of Loreto).
Holidaymakers may take a side-trip to the Cabo de la Nao (Cape Nao) lighthouse and enjoy the outstanding scenery. This place is the easternmost point of the Valencian Region's shoreline and divides off the Bay of Alicante from that of Valencia.
Montgo Mountain Nature Park, Cape San Antonio and Cape La Nao are the beautiful natural parks around Javea for nature lovers.
As for beaches in Javea ; Javea has 20 km. of lovely coastline with variety of great beaches. The fine sandy El Arenal beach (Playa de l'Arenal), pine woods, rock and scuba-diving at Granadella and tiny coves at Portichol is worth a visit a see in Javea.
Video Tour
Top Attractions & Sights in Javea for you…
Playa de l'Arenal beach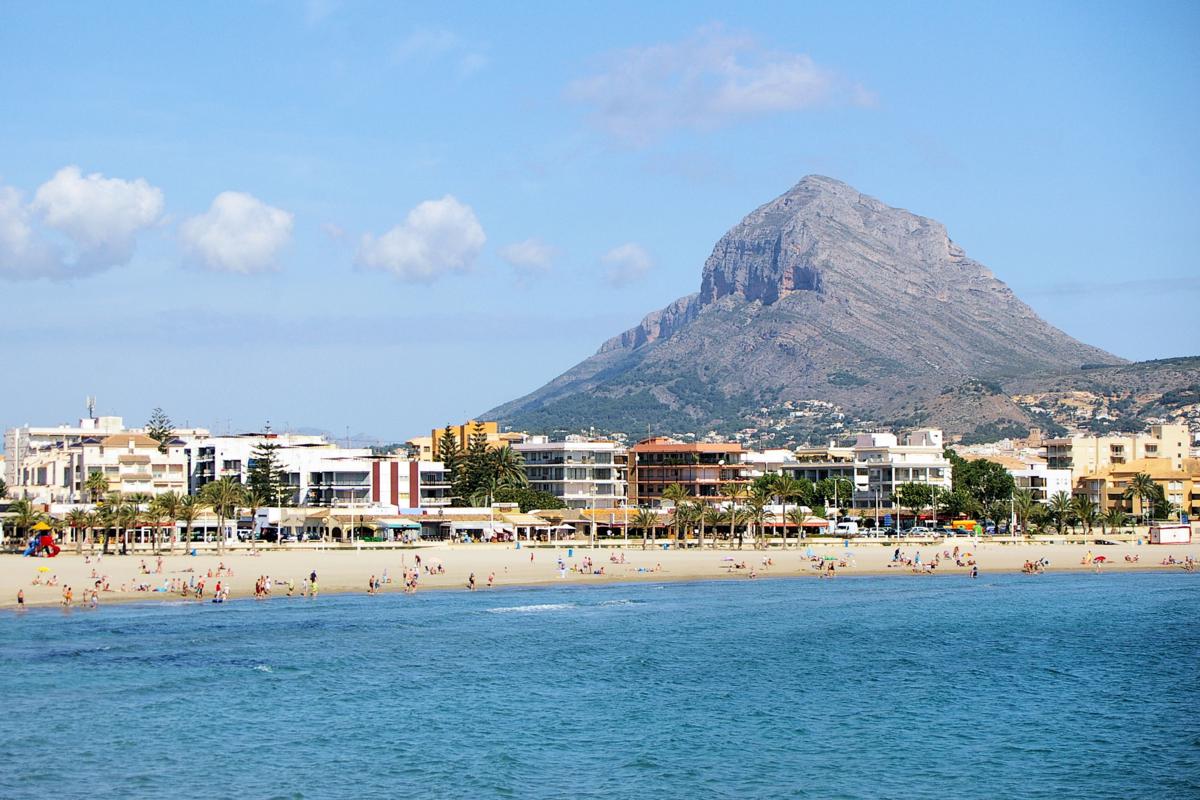 The Old Quarter of Javea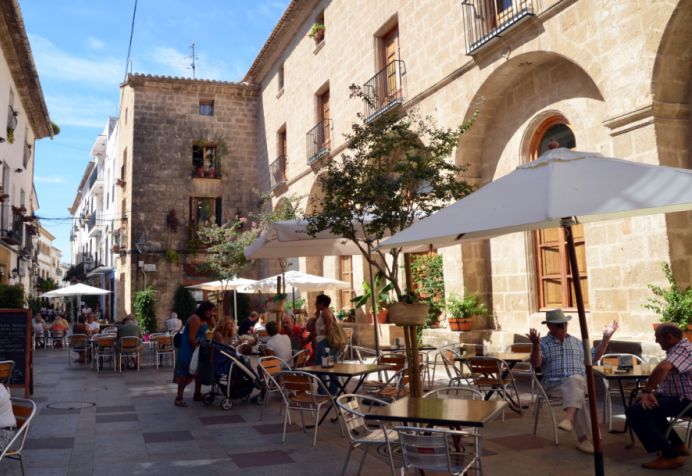 Port Area
Church of La Virgen del Loreto
Montgo Mountain Nature Park
Montgo Mountain Nature Park is located above the towns of Javea and Denia, at an altitude of 753 meters. The fauna and flora is great with over 600 species.
Cape San Antonio
Cape San Antonio is a nature marine reserve that is worthy of its beautiful cliffs 160 mt. above the sea. The views of the Mediterranean sea is wonderful.
Cape La Nao
Cape La Nao is a nature marine reserve and tourist zone located in Javea. A visit to the cape and enjoy the spectacular views is a must.
La Granadella beach
Water Sports
Outdoor Sports
How to Get to Javea?
Travelling to Denia is easy. Travellers should get to Alicante airport (99 km.) or Valencia Airport (110 km.) first. From the Airports; travellers may take the Alicante airport bus services to Javea.