Es Calo beach is a lovely beach on the island, that is a small refuge for fishermen that where visitors may taste the sea in a maritime environment. The beach is a small beach located on the north-eastern part of Formentera. The La Mola cliffs can be seen on the right hand side.
Visiting the beach area and the nearby restaurants is highly recommended. The beach is also one of the most visited and most popular beaches in Formentera.
What to Expect?
Es Calo Beach is a charming cove located on the southern coast of the island. This small beach is known for its calm waters, rocky cliffs, and picturesque fishing village that surrounds it.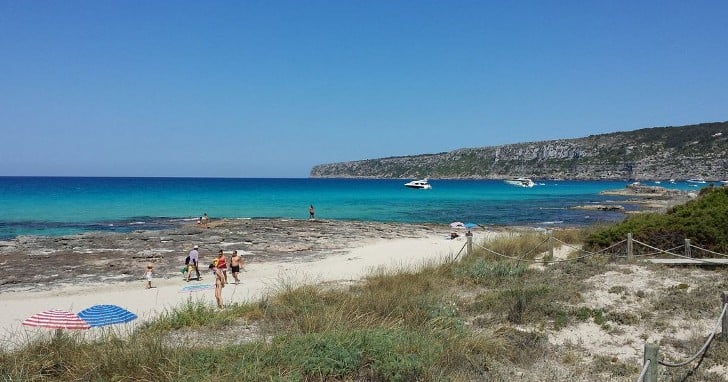 The beach is sheltered by a natural cove, which makes the waters calm and perfect for swimming and snorkeling. The rocky cliffs that surround the beach offer a stunning backdrop and a great spot for cliff jumping.
Es Calo Beach is also home to a small fishing village, where visitors can find a range of seafood restaurants and bars. The village has a relaxed atmosphere, and visitors can enjoy a meal while watching the fishing boats come and go.
For those looking for adventure, the beach is also a great starting point for kayaking and paddleboarding tours. The clear waters provide an opportunity to explore the hidden coves and caves along the coastline.
---
No Regrets Booking Advice
---
Access to Es Calo Beach in Formentera is easy, as it can be reached by car or bus from the nearby town of Sant Francesc Xavier. Visitors can also rent bikes to explore the island and reach the beach.
Video Tour