Dunes of Maspalomas is one of the most popular tourist attraction in Gran Canaria. The spectacular sandy peaks by the beach is worth a visit and see.
The 250 hectares of shifting dunes of Maspalomas is the most unique natural formation in the islands. A must see place in Gran Canaria.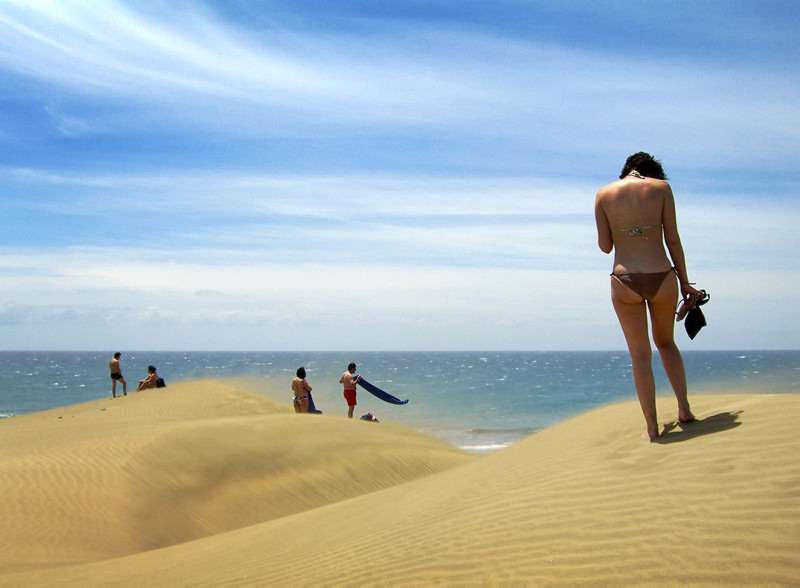 Holidaymakers may enjoy walking at the dunes and taking photos, enjoying the sea, sunbathing and lying on the sand.
Video Tour