Last Updated on March 28, 2021
Here you can find our insider guide on shops, stores, shopping malls, department stores, markets, souvenirs and the best districts, area and streets for shopping in San Sebastian Donostia. San Sebastian offers great opportunities for shopping lovers with its quality stores, alternative establishments and big brand boutiques.
Best Areas for Shopping in San Sebastian
The Gros district, the Old Town, the Antiguo district and the shops in the centre of Donostia/San Sebastian are the popular shopping areas in San Sebastian.
The San Sebastian Old Town offers traditional shops and typical souvenirs as well as delicatessens and designer stores.
The San Sebastian Centre offers small upmarket stores and the top international brands.
The Gros district offers wide selection of art galleries, antique shops, sports shops, surfer and mountain gear stores.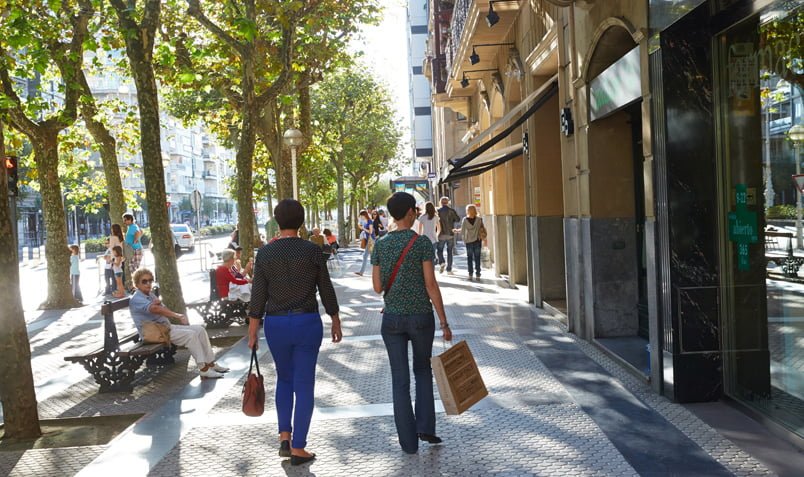 What to Buy?
Popular things to buy in San Sebastian include;
Traditional local products such as a jar of Cantabrian anchovies, Tolosa beans, Idiazabal cheese or a bottle of txakoli wine from Getaria,
San Sebastian pastries,
the traditional "pantxineta" that is puff pastry dessert,
illustrations by local artists,
quality surfboards,
gifts from boutiques,
"txapela" that is a local beret-style hat and the city's perfume "Sirimiri".
---