Here you can read our guide on things to do in Las Palmas, Gran Canaria, including top tourist attractions, sights, leisure, day and night out activities, trips and tours. You'll definitely find plenty of great attractions here. Las Palmas is also popular for its beautiful Las Canteras Beach. The cosmopolitan Santa Catalina Park area and the old colonial Vegueta and Triana Quarters are the two opposite poles of the city that stands open to the sea along 7 km. of shoreline.
The Vegueta Quarter is the heart of Las Palmas de Gran Canaria and preserves all the charm of its 15th and 16th century colonial architecture with its cobbled streets and exquisite courtyards and balconies.
Most sights such as loveliest buildings, corners and museums can be found around the Chapel where Columbus is said to have prayed immediately prior to setting sail for the New World.
Popular places to visit and see include; Las Palmas de Gran Canaria Cathedral, Plaza de Santa Ana, Plaza del Espíritu Santo, Canary Island Museum, St. Dominic's Church, Casa de Colón (Columbus' House), Plaza de San Antonio Abad, Centro Atlántico de Arte Moderno (Atlantic Modern Art Centre) and Pérez Galdós House-cum-Museum.
Top Attractions & Sights
Las Canteras Beach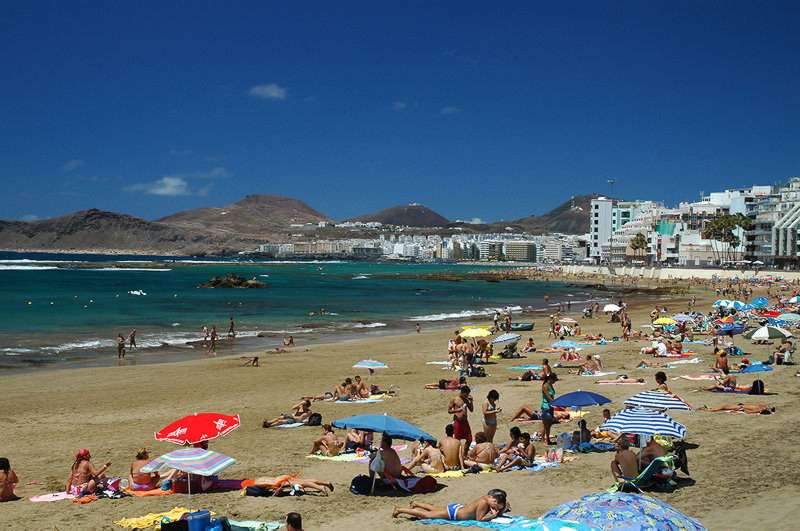 Las Canteras beach is the main beach of Las Palmas de Gran Canaria. Las Canteras beach is a more than 3 km. of golden sand beach and stretches the length of the western side of the isthmus on which the city stands and which joins the island with the group of volcanic cones, known as La Isleta. Read more…
Viera y Clavijo Botanical Garden
---
No Regrets Booking Advice
---
Viera y Clavijo Botanical Garden is a magnificent botanical garden located at Las Palmas de Gran Canaria. Covering an area of 27 hectares, Viera y Clavijo can be considered as the largest botanical garden in Spain. Read more…
Casa de Colon
Casa de Colon is the centre of history and art in the Canary Islands. The museum is worth a visit and located in the southeast of Las Palmas de Gran Canaria.
Centro Atlantico de Arte Moderno
Centro Atlantico de Arte Moderno (CAAM) is an art museum located in in Las Palmas de Gran Canaria. There is a permanent collection of modern art from all around the world.
Museo Diocesano de Arte Sacro
Adress : Calle Espiritu Santo 20; Tel : 928 31 49 89
Religious art pieces are exhibited.
Museo Canario
Adress : Calle Doctor Verneau 2; Tel: 928 33 68 00
Ancient history pieces, Gaunche mummies, earthenware pots & jewelleries are exhibited.
Windsurfing
Gran Canaria is one of the best destinations in the world for windsurfing. The island offers great opportunities for windsurfing lovers with its naturally warm air, water temperature conditions and the trade wind which is very ideal for windsurfing. Read more…
Surfing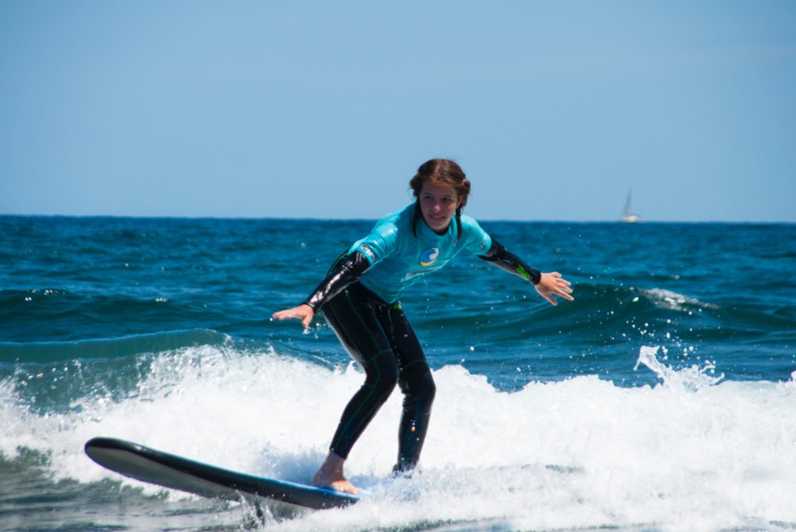 Surfing in Gran Canaria is one of the most popular water sports activities on the island as well as Gran Canaria is also one of the best surfing destinations in the world with its great coasts very ideal for surfing for all year round. The whole of the northern coasts is very ideal for surf and bodyboard lovers. Read more…
Sailing
Gran Canaria is also great for sailing and offers great opportunities for sailing lovers both under canvas or powered. There are six marinas and yacht basins in Gran Canaria and they offer about 2,500 berths for pleasure craft of all types. Read more…
Diving & Snorkelling
Gran Canaria offers great diving and snorkelling opportunities for sea and diving lovers in Gran Canaria. With its 236 kilometres of magnificent coastline, beautiful coves, crystal clear oceanic waters and excellent underwater volcanic environment, Gran Canaria is an ideal place for diving lovers from all over the world. Read more…
Outdoors & Nature Activities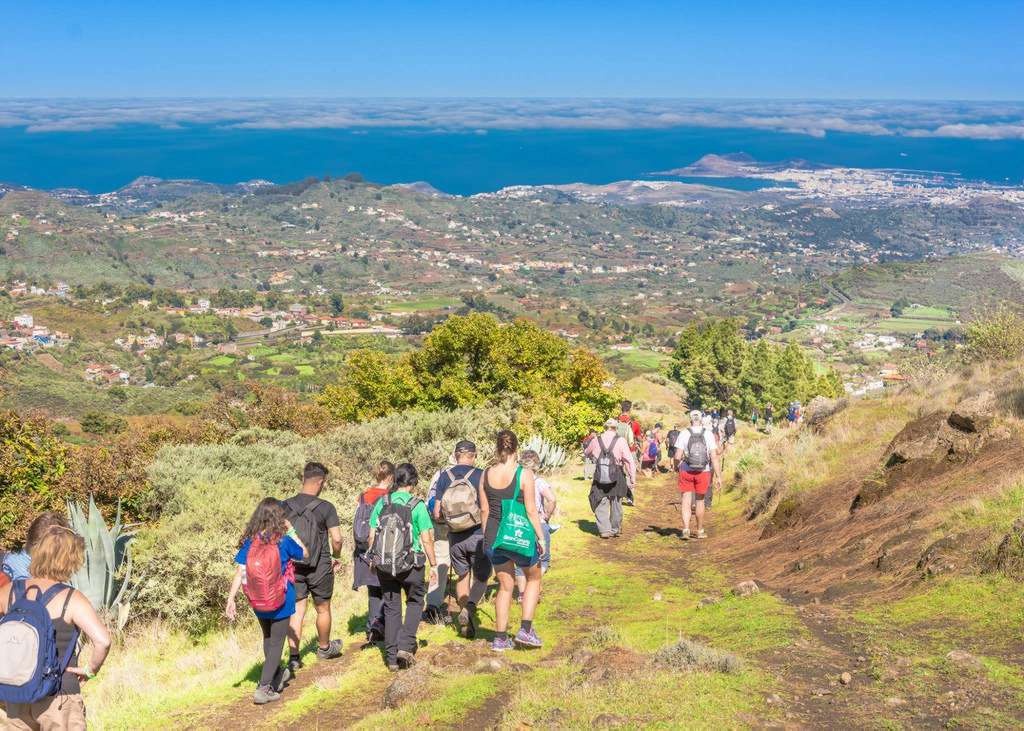 The most surprising feature of Gran Canaria is the spectacular variety of its scenery and beautiful nature. Enjoying the beautiful nature and make trips along beautiful environment is things to do in Gran Canaria. The accessible terrain of the island affords as many kinds of landscape as would a whole continent, something that is undeniably appealing to nature lovers. Read more…
Top Selling Tours in Las Palmas
Here we only suggest the proven ways and top rated ones with travelers' comments. You can feel free to book one of the below top selling tours.
Free cancellation up to 24 hours before activity starts
by Getyouguide