Here you can read our guide on things to do in Puerto Rico, Gran Canaria, including top tourist attractions, sights, leisure, day and night out activities, trips and tours. You'll definitely find plenty of great attractions here. Puerto Rico is mostly popular for the practice of water sports and each has its own marina. Water sports and sailing is very ideal and popular at the resort.
The resort offers great opportunities for water sports lovers and also yachting opportunities with a big yacht harbour and 400 mt. of artificially made golden sandy beach.
Other popular attractions include; shopping malls, an aquapark, sports facilities and a hectic nightlife.
Top Attractions & Sights
Puerto Rico Beach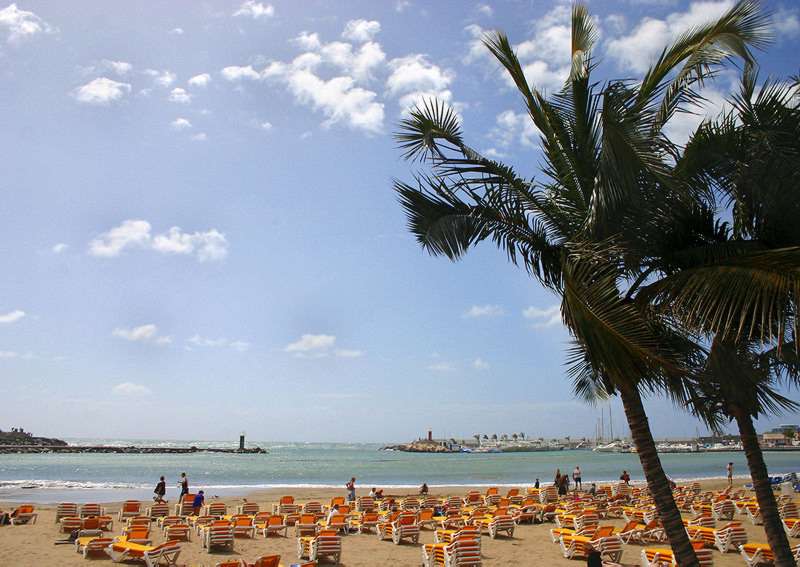 Puerto Rico beach is one of the most attractive beaches in Gran Canaria. Puerto Rico has a quiet beach around that is possible to enjoy a wide assortment of activities, including boat trips, windsurfing, deep-sea fishing, parachuting into the sea and more. Read more…
Playa Amadores Beach 2.8 km. from Puerto Rico
Amadores beach (Playa de Amadores) is a quiet beach located on the western side of Puerto Rico. Holidaymakers may spend great day out and have peaceful swimming, sunbathing and dining day out at the Amadores beach. Read more…
---
No Regrets Booking Advice
---
Sailing
Gran Canaria is also great for sailing and offers great opportunities for sailing lovers both under canvas or powered. There are six marinas and yacht basins in Gran Canaria and they offer about 2,500 berths for pleasure craft of all types. Read more…
Holiday World in Maspalomas
18 km. from Puerto Rico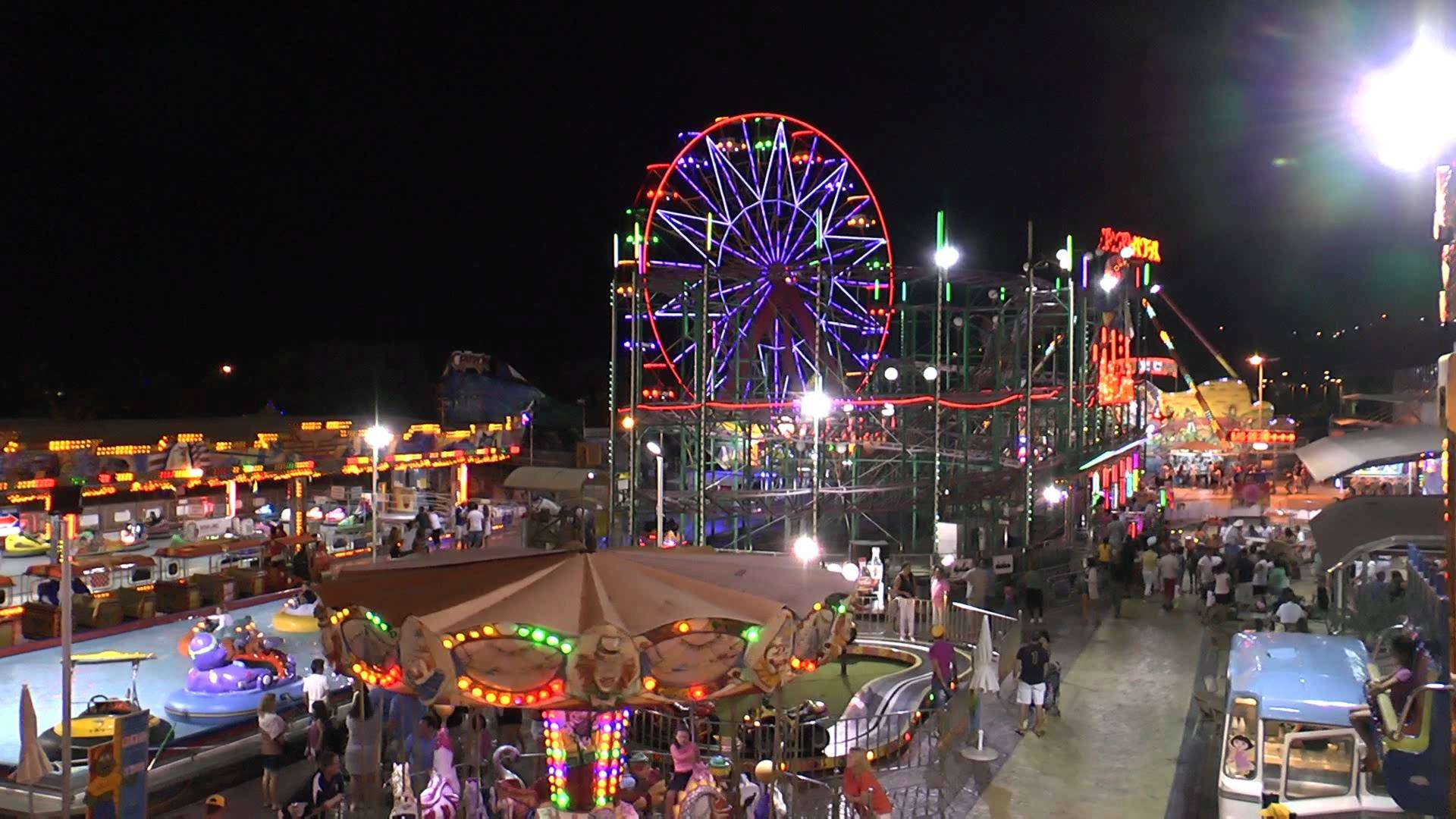 Holiday World is one of the most popular theme parks in Gran Canaria. It is funfair located in Maspalomas. There are variety of open-air amusement opportunities and is biggest funfair on the Canary Islands. Read more…
Aqualand in Maspalomas
18 km. from Puerto Rico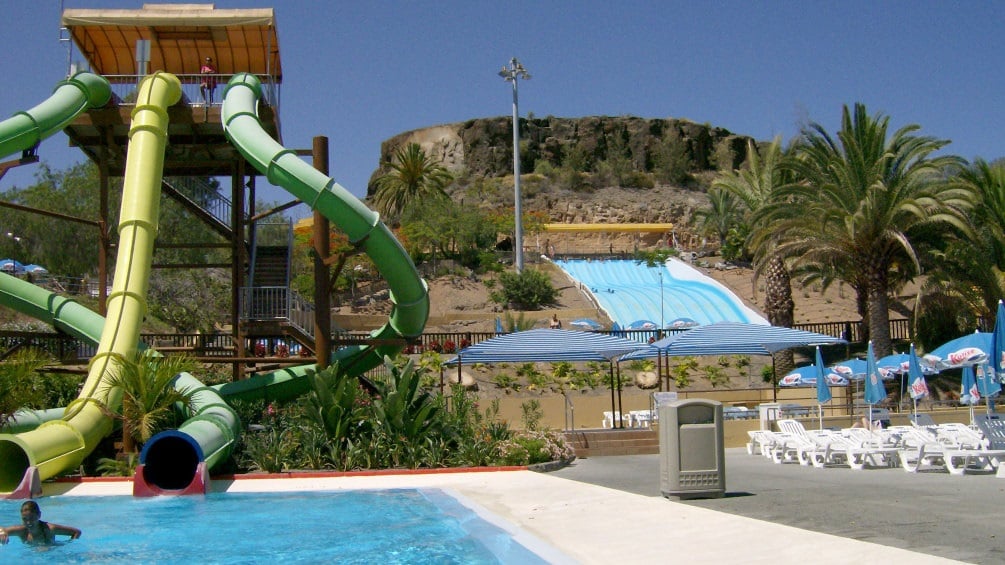 Aqualand is a popular water park in Gran Canaria located in Maspalomas. Aqualand is a great place to spend time and have fun with your children in Gran Canaria. Read more…
Palmitos Park in Maspalomas
18 km. from Puerto Rico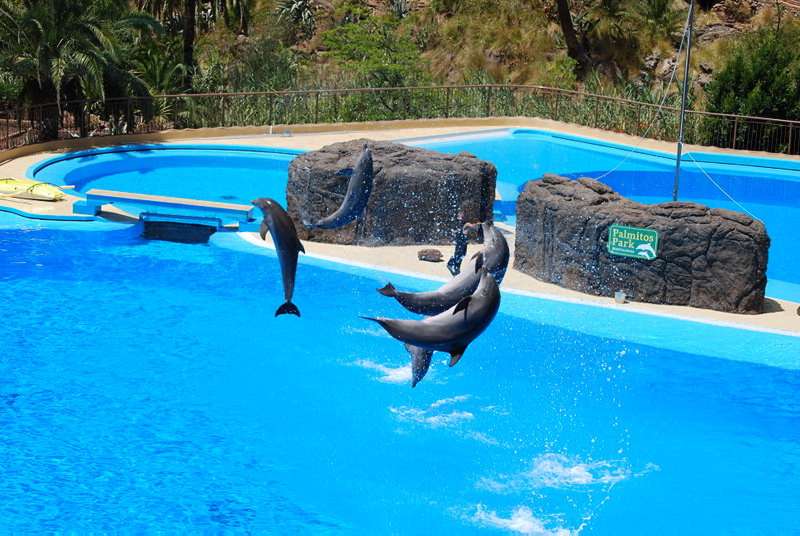 Palmitos Park is also a fantastic park located in Maspalomas. There is an aquarium botanical garden and orchid house where birds, fish and butterflies are housed to catch the visitors' interest. Read more…
Sioux City in San Bartolome de Tirajana
near San Agustin, 25 km. from Puerto Rico
Sioux City is a western style theme park located in San Bartolome de Tirajana, near San Agustin. There is also a small zoo at the park. The park offer great attractions for the visitors and lets the visitors experience the wild wild west and have fun with their kids. Read more…
Mundo Aborigen on the road to Fataga
25 km. from Puerto Rico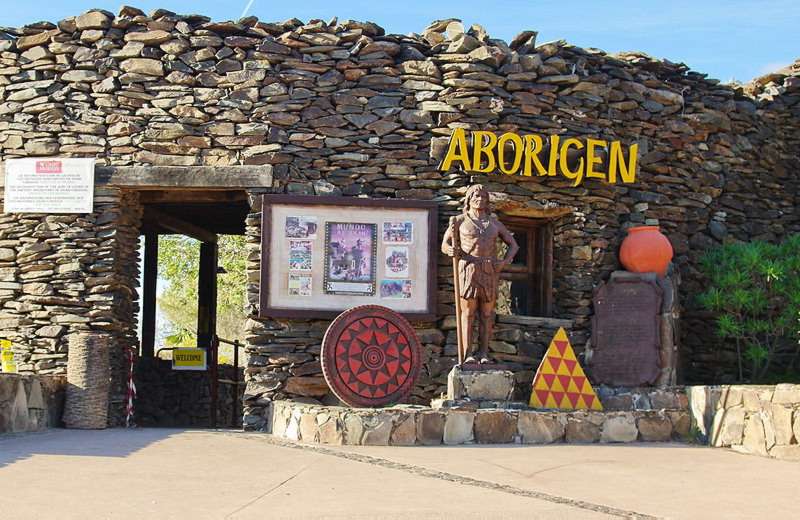 Mundo Aborigen is a reconstruction area of an ancient Canary village devoted to the Aborgines, Guanche and located on a beautiful sight overlooking the Barranco de Fataga around Maspalomas and Playa del Ingles, on the road to Fataga. It is the the biggest gorge on Gran Canaria. Read more…
Outdoors & Nature Activities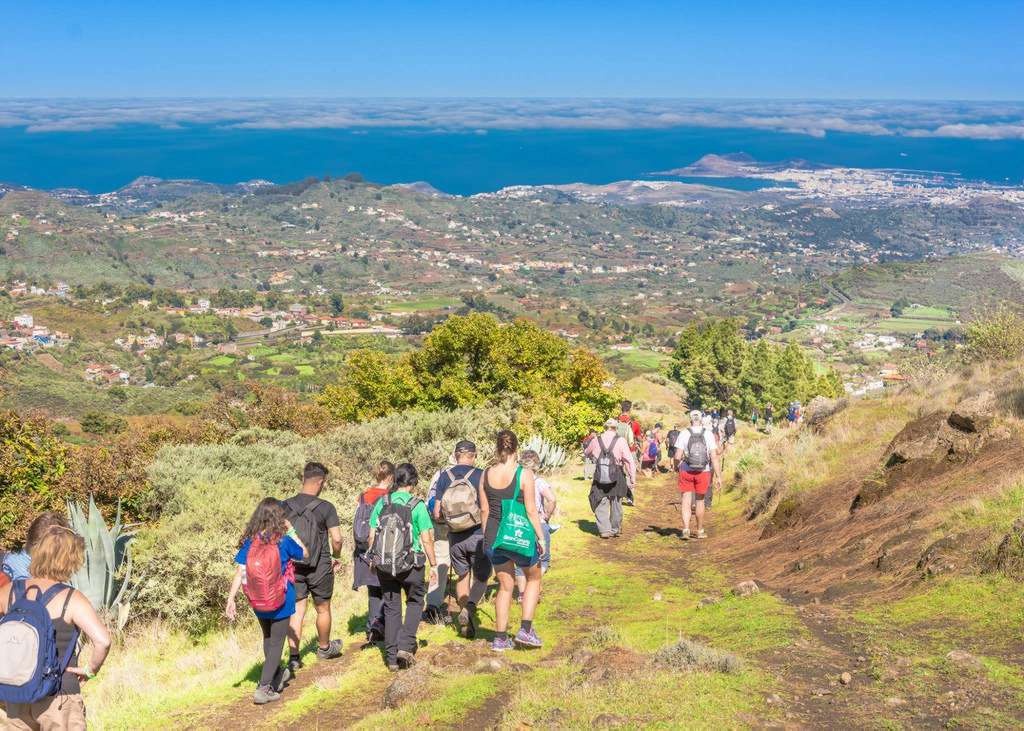 The most surprising feature of Gran Canaria is the spectacular variety of its scenery and beautiful nature. Enjoying the beautiful nature and make trips along beautiful environment is things to do in Gran Canaria. The accessible terrain of the island affords as many kinds of landscape as would a whole continent, something that is undeniably appealing to nature lovers. Read more…
Top Selling Tours in Puerto Rico
Here we only suggest the proven ways and top rated ones with travelers' comments. You can feel free to book one of the below top selling tours.
Free cancellation up to 24 hours before activity starts